London-based jazz and neo-soul artist Alba Plano releases lush debut EP titled "White Lotus" on July 13th via Sunrise. Previous singles "Out There", "Out There (Blue Lab Beats Remix)" and "I Hope" lifted from the upcoming EP received flattering support from tastemaker publications Clash Mag, Afropunk, Paste Mag, Music Week, FGUK, BBC Radio 1xtra and Jazz FM to name but a few. For the last two years, Plano has fronted Forever Amy, a project featuring Amy Winehouse's original band, touring and performing in large venues throughout Europe and the UK.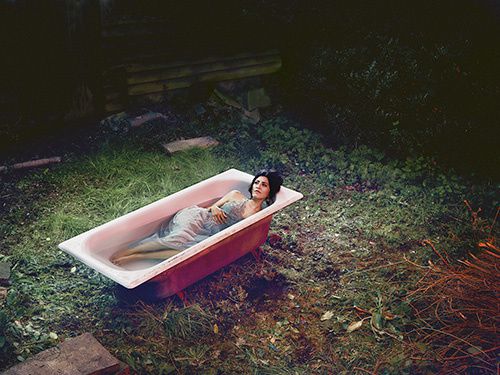 "White Lotus" EP
She has performed backing vocals for Ninja Tune's Jordan Rakei and has collaborated with a host of accomplished musicians such as Dale Davis (bass player and musical director for Amy Winehouse, Tina Turner and Freak Power), Jim Hunt (sax for Richard Ashcroft, Brand New Heavies, Noel Gallagher, Jamiroquai) Troy Miller (drummer and producer for Laura Mvula, Becca Stevens, Jamie Cullum) and with a previous project opened for Elio e le Storie Tese at Shepherds Bush Empire.
The Sicilian-born songstress has been singing since her teens, and began her jazz vocal studies in her early twenties with acclaimed vocalists such as Norma Winstone, Kurt Elling, Barry Harris, Bob Stoloff, Joe Blake and Maria Pia De Vito, encouraging her to experiment with using her voice as an instrument, and leading to a fascination with contemporary jazz.
Stylistically comparable to Andreya Triana, Esperanza Spalding, Solange and Erykah Badu, Plano draws influence from a wide array of artists, including Becca Stevens, Gregory Porter, Lianne La Havas, and Jill Scott, and is also strongly influenced by Nina Simone, Bobby McFerrin and many other jazz singers.
Her passion for hip-hop and neo-soul is also strongly evident. The upcoming album, White Lotus was co-produced and co-written by Alba Plano and Karme Caruso (Omar, Maverick Sabre, Karyn White), with some of the lyrics co-written by Davide Shorty (Retrospective for Love, Mr Jukes).
White Lotus delivers a sound that will unite both loyal classic jazz and neo-soul listeners alike. With its intimate tones, simple and honest melodies combined with soulful harmonies, it creates a compelling new sonic mix.
The album will feature Karl Rasheed-Abel, David Mrakpor, Luca Faraone, Michael Castellanos, Joao Caetano, Julian Mazzariello, Dario Deidda, Enzo Zirilli, and Stefano Costanzo, Amadu Kholifa, Jim McCrae, Alessandro La Barbera, Jim Hunt, Graeme Flowers and Chris Webb.
Alba Plano's intoxicatingly sophisticated debut EP "White Lotus" covers territory most artists dream of; dazzling jazz sections, sweeping pianos and Plano's mesmerising yet complex vocal delivery sets the tone for this dream-inducing venture. "Into You" enlightens us with illustrious, whimsical soundscapes and of course, Plano's labyrinthine vocal range, delving into cascading instrumentation and production bliss. The title track "White Lotus" graces us with a gorgeous piano lead and fresh vocals swimming ever so delicately atop deep, flowful basslines and an overall intensely passionate aura.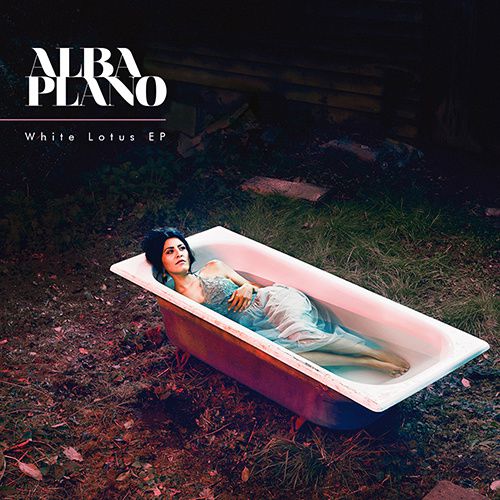 On the EP, "White Lotus", Alba Plano explains:
"This EP is like a picture where I can see my past and project my future, when I listen to it I am happy I managed to put together my jazz background with my soul influences. Writing is therapeutic for me, so I started writing about the most significant experiences that changed my approach to life and also about the limits I always wanted to face up to and put those feelings in to music."
Co-producer Karme adds:
"Three years in the making, a very rich and creative process from an almost impromptu recording session, through different layers of production that transformed the initial idea of a more traditional jazz album, this EP really expresses a unique crossover sound and the musical influences that were inherent in the songwriting."