Dream Cruises announced the launch of "Ageless Dreamers" Program, the first enrichment series at sea of its kind geared towards mature cruisers who yearn to expand their horizons and thrive in their golden years.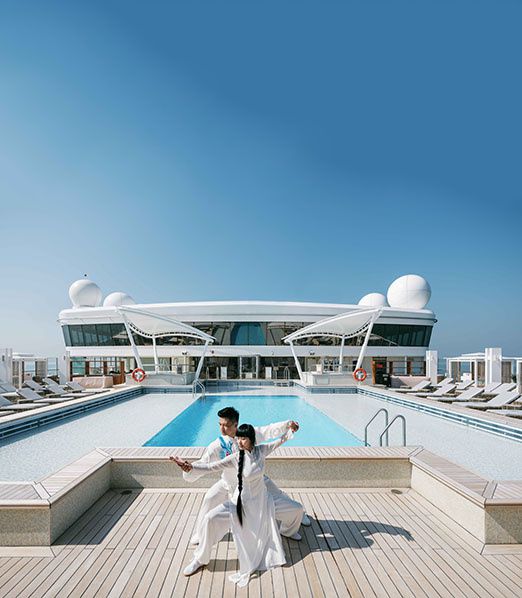 "Ageless Dreamers" Program
The program offers year-round activities that encourage mature cruisers to push their boundaries and unleash their inner potentials, such as Dream Cruises' first Tai Chi and Shaolin Wushu Academy at Sea, outdoor sports challenges, talent shows, nutrition workshops and more. To complement their journeys at sea, special privileges including complimentary beverages and desserts, spa treatment and retail discounts are available exclusively to Ageless Dreamers.
Reap the health benefits of Tai Chi from Jack Ma's Shi Fu
The martial art of Tai Chi has recently become a global phenomenon with Hollywood productions on Tai Chi masters (Shi Fu) and endorsements by celebrities, among which includes Chinese business mogul Jack Ma. Tai Chi dates back to the 12th century and is an iconic embodiment of Chinese philosophy Yin and Yang – the ultimate balance of tangible dualities. The practice of Tai Chi requires self-discipline and total concentration, which promote a healthy state of body and mind.
At Dream Cruises' first-ever Tai Chi Academy at Sea on World Dream, Ageless Dreamers will learn the basics of Tai Chi from professional instructors of Wang Xian Institute of Researching The Arts of Tai Chi, founded by Grandmaster Wang, who also coached e-Commerce tycoon Jack Ma and curated the "Tai Chi Wellness 8" regime, which was originally customized for the staff of Alibaba Group. The Wang Xian Institute will be conducting the Tai Chi Academy for every 5 night cruise and the Hong Kong Masters will be conducting the Tai Chi sessions for every weekend cruise.
For those who are already familiar with Tai Chi, they may master the arts of harmony and balance through Tai Chi class for couples and families, where participants bond with their loved ones through partner exercises such as tuishou ("pushing hands") and sanshou ("Chinese boxing").
In addition, Ageless Dreamers on select sailings will have the opportunity to learn from the masters of Shaolin Wushu, one of the world's most ancient martial art styles and best known for its origin of the Shaolin temples in China. While Tai Chi is about fluid and gentle movements, Shaolin Wushu features a set of 18 basic movements that require high stamina and bursts of energy. At the Shaolin Academy at Sea, participants will be trained by the professionals from Hong Kong Shaolin Wushu Culture Centre to push their limbs and joints to their full potentials through kicks, bends, stances and strikes.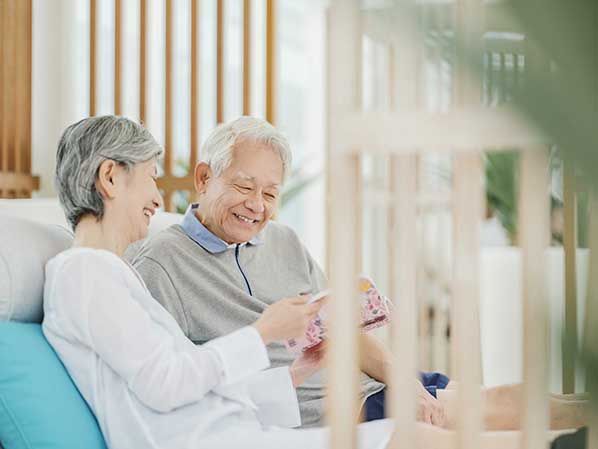 A little pampering goes a long way
Ageless Dreamers are encouraged to embrace their golden years with an open mind – new hobbies, new friends, new challenges… it is most important to maintain the best physique possible to keep up with this gratifying lifestyle. Holistic Wellness Guru Teressa Siu will share the key to Ageless Happiness through a series of talks, where guests learn the secrets to rejuvenate their lifestyles from inside out, starting with simple exercises to maintain inner emotional balance, and progressing along to a smart diet of superfoods for longevity and beauty.
World Dream is home to Crystal Life Spa, the world's largest wellness complex at sea offering a plethora of world-class professional treatments and amenities, including Western and Asian massage, fitness activities, healthy cuisine, medical beauty treatments and more.
Ageless Dreamers can be eligible to enter a lucky draw to win complimentary body assessments and consultations (retail value: HK$380 + 15% svc) or 60-minute foot massages at the spa when they complete the walkathon and attend the spa talks thereafter. They may also select one of the Crystal Journeys, a signature series that caters to different needs for wellness, aesthetics and stress relief, each journey is customized to fit the guest's cruising period.
Light-hearted fun under the sun
The perks of cruise travel go beyond sunbathing on the open deck! Located on Deck 16 of World Dream, the Green Park is an outdoor game zone featuring a whopping 13 interactive games, including the popular "Tai Chi Racquet" – also known as Rouliqiu or Rhythm Ball, this new sport has swept nations worldwide as it combines the fun of badminton and the essence of Tai Chi and Qi Gong, requiring players to perform controlled and fluid movements while keeping the ball on the racquets.
Walk your way to a healthier life
Have a stroll along the boardwalk to enjoy spectacular views of the ocean – and walk your way to a healthier and fitter self! Do not miss Walkathon Wonder, where you will start your day with a refreshing walk on the open deck, followed by cool-down at Crystal Life Spa, where Ageless Dreamers will enjoy complimentary refreshments and a health talk.
To encourage adaptation of the walking lifestyle, all walkathon participants will receive a complimentary pedometer to keep track of their progress.
Retail therapy for everyone
Nothing wraps up a happy trip like a thoughtfully-chosen souvenir! Ageless Dreamers can find the perfect gifts for their loved ones and enjoy exclusive discounts on health supplements, milk formula and educational toys for kids at the Dream Boutiques, the premium retail shopping spaces on-board World Dream.
Celebrate Mother's Day and Father's Day on World Dream
Treat your parents and your kids to a multi-generational holiday at sea this year! Moms can enjoy some well-deserved "me time" with ballroom dancing and karaoke competitions, while dads can unleash their inner rock stars and have jam sessions with live bands on the cruise ship.
Parents can bond with their kids (of any age) over fun-filled activities such as arts and crafts, scavenger hunts, look-a-like contests, sports competitions and more!