Blogging is born from the passion of users to share, communicate, exchange. We often tend to forget, but those are the roots and culture of the blog, its foundations.

Why Blogging has to be a passion first?
Naturally passion
With this first podium of 2016, Stéphane offers us a video (to watch to the end like any passion), a new and relevant formula, if you live like me, blogging for sharing pleasure.
Never forget that a blog is first a passion, your interest in a subject.
Whether it is your business, knitting, fooding, your articles, your travels, your favorite restaurants and your moods, anything else that comes to your mind!
So, remember to put a bit of your heart in it.
Briefly about Stephane
Stephane, 43, is the consultant of freelancers/sole traders, solo-takers. He has been immersed in the web world since 1995 and passes on his passion, his advice on the blog of K
He guides you through your marketing, your referencing, and the management of your project. He boosts your spirit!
You can find it on his Facebook group " ParlonsBlog ", or follow him on Twitter @ 4h18 on his account.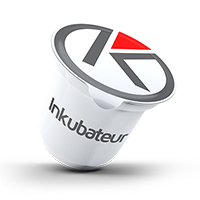 Quiz on video
(practice your french !)
When was the first blog?

What is the origin of the word " blog "?

What is the difference between a website and a blog?

What should be the first objective of blogging?

Translated by Carrie