From March 30 to April 2, 2017, Mo.J Gallery is participating for the first time in ART PARIS ART FAIR with a stand dedicated to J Young, whose work is juxtaposed with that of Lee Ufan and Park Seobo – emblematic artists of the Korean art scene.
J YOUNG at Art Paris Art Fair
The Mo.J Gallery stand- Art Paris Art Fair
This selection reflects the identity of Korean art both through its aesthetics and the philosophical values it conveys. At the Mo.J Gallery stand, J Young unveils a strong body of work that subscribes to a fundamental search of the Essential. It echoes the beauty of minimalist art while remaining firmly modern.
Korean cultural influences are at the forefront of his work and use of materials. J Young's universe unites the reconciliation of traditional and contemporary techniques, the use of expressive materials, the preponderance of intuition and spontaneity, and the rejection of narrative. It paves the way for visual modernity, contributing to the overall development of contemporary Korean art.
In J Young's recent work, each creation is an assemblage, integrating three-dimensionality into the
composition.
His paintings on metal panels are explosive, overflowing with freedom. He attacks the medium with force, perforating it, hammering it, leaving it on the smooth surface. His gestures conform to his performance – his is moved by an invisible energy, leaving us with to view a dialog with the material.
He reinvents himself each day with the conviction that art is essential to our world. This inner force that drives him to create is palpable yet without definition. It, too, leaves its imprint.
The solemnity of his work, dictated by an omnipresent spirituality, opens the door to reflect on the world, with sensuality finding its place through a vibrant use of monochromatic color and the interruption of line and relief.
ABOUT J YOUNG
Born in 1964, J Young (also known by the name of Jaiyoung Jeong) graduated from the Hongik University of Fine Arts in Seoul. He has won numerous awards in Korea, including the Central Art Contest Grand Prix in 1992, as well as the National Art Exhibition Grand Prix in 1993.
In 1990, he founded the "Golden Appel Group" collective, in which the work of young artists is experienced and presented as a way of introducing Korea's new generation.
His first monographic exposition took place in 1994. Since then, his work (paintings, drawings and installations), has been featured in over forty expositions, notably in Tokyo, Berlin, Munich and New York.
He has also participated in international fairs including Art Cologne and Chicago Art Fair. More recently, his work was on display at Art Stage Singapore with Mo.J Gallery.
J Young is part of the permanent collections of several museums and is also featured in numerous private collections in the United States and Asia. His work is exhibited permanently at Mo.J Gallery in Busan (South Korea).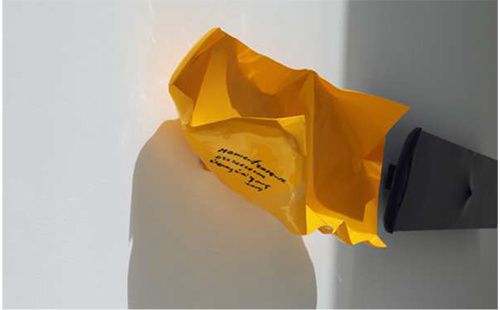 credit photo Galerie Mo.J – J Young
ABOUT MO. J GALLERY
Founded in 2010, Mo.J Gallery is directed by the Fan Foundation.
In 2014, the gallery began a collaboration with the artist J Young through the publications of monographs and solo shows.
Mo.J Gallery also partners with American and European galleries to promote the artist's work worldwide.
Frank Stella, Richard Serra, Antoni Tapies, Christo Javacheff, Keith Haring and Damien Hirst are among the artists featured by the gallery, whose aim is to contribute to the influence of Korean art by exhibiting artists such as Lee Ufan and Park Seobo.
PRATICAL INFORMATION
Mo.J Gallery – Booth F12 // ART PARIS ART FAIR
30 march – 2 april 2017
Grand Palais, avenue Winston Churchill 75008 Paris