Architectour: The Ultimate Guide for the Urban Explorer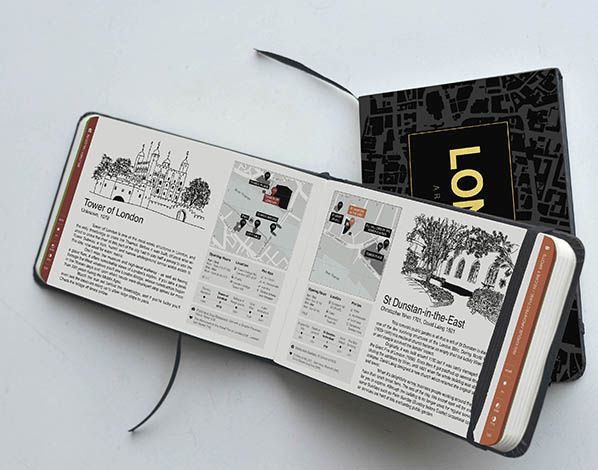 The Story
Whilst living in Chicago in 2012, Virginia Duran; on finishing her Architecture degree decided to keep track of the secret places she had visited and precious stories she had learnt. What started as a way to entertain friends visiting the windy city spiralled into a regularly updated online PDF that last year exceeded 100,000 downloads. From humble beginnings, Virginia has proceeded to create more than 30 guides from the cities she has visited which she provides free from her blog and continues to grow.
On exceeding 100,000 downloads, she decided it was time to create something of bigger value and with the support of 1,000 travellers has developed what we believe is the most powerful guide in the market. She hand-drew every building that had potential to be included and then selected the only the best. With a finished product that has been reviewed by such a large group, she strongly believes that these guides will change the way we perceive cities.
Architectour Guide
Twitter | Facebook | Instagram | LinkedIn | Pinterest | Website
When visiting the world's best cities, are you the kind of person who wants to; find the hidden spots, the breath-taking views, learn the amazing stories and avoid the mundane tourist trail? What if you could have all this information and also enjoy the experience unspoiled?
"More than a travel guide, this book is a trip itself" –
World Traveler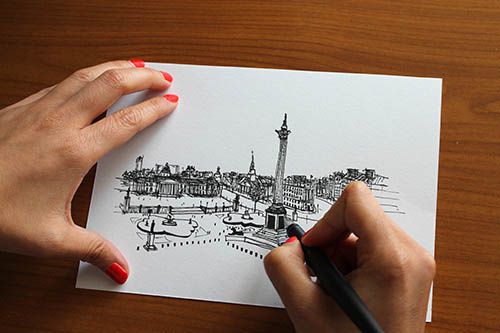 That's why you will only find black and white sketches in this guide; so as not to spoil your enjoyment at seeing it for the first time. You will find a few directions on the site's origin, how to best experience it and sometimes even how to sneak in in case that experience is not public for everyone! Every person can perceive their own reality, without images or assumptions.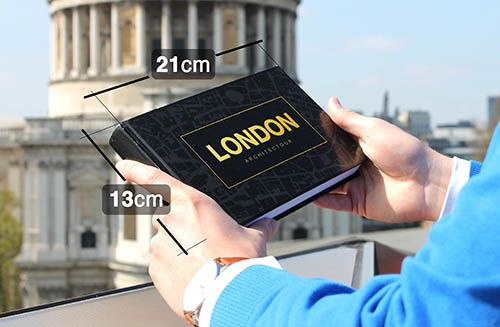 Architectour Guide's main features:
Architectour Guide is a beautifully designed, hardcover book with only the most interseting facts, secret stories and tips on how best to enjoy the experience. This is a guide of places you will remember forever due to the original and unique construction of contents.
Every location has a personal hand-drawn sketch that provides enough information without spoiling your first impression
It includes the celebrated spots but also the lesser known and equally vibrant secret places.

Places are sorted in ordered of proximity

, not category, making it easier to get lost in a logical way.

It provides

specific information on how to visit not so accessible places

.

Each site's description is made by three amazing facts.

A timeline is included

so you can actually interpret the context by yourself.

Its thoughtful size and weight are designed to be easy to carry.
Kickstarter
The guide is available on the 3rd of May via Kickstarter, the world's largest crowdfunding site. London, Paris and New York will be available at a reduced price until the 2nd of June.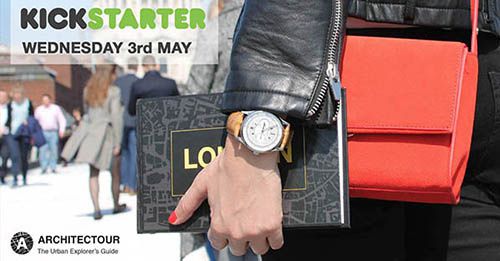 About the author Virginia Durán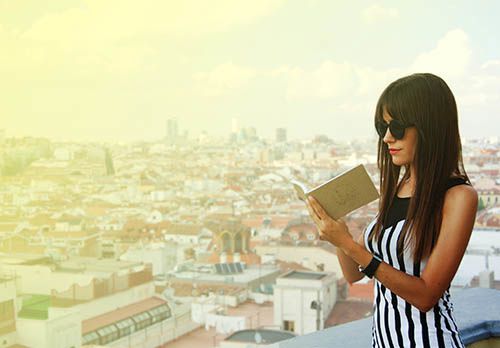 Virginia Durán is a young Spanish architect born in Madrid. Her passion for traveling and architecture has led her to travel to more than 40 countries and create more than 30 guides. What is more, she explores a new country every month and she aims to travel the world by age 45. Her mision: to change the way we perceive cities so we can change the way we build them in the future.