Bluetooth technology allows you to connect two devices while avoiding the use of connecting cables. For this the two equipments must be compatible, how to do if it is not the case? We explain everything to you.
How to make Bluetooth equipment compatible
How it works
For any communication, even between two people elsewhere, one must have:
Moreover each one can in turns be the transmitter then the receiver we have thus a dialogue. And for two equipments to exchange data, it is exactly the same principle. However, it is necessary to have the ways to establish communication.
All recent devices, or almost, are Bluetooth compatible and it's really practical not to have cables that invade our universe.
If one of the two devices is not compatible, you can rectify it by obtaining a Bluetooth transmitter and / or a Bluetooth receiver from Aukey.
Bluetooth transmitter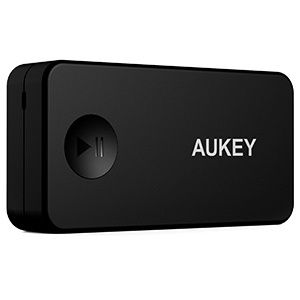 The Bluetooth transmitter from Aukey combines (connexion for an exchange data between two devices) easily with any Bluetooth earpiece, headset, speaker and other Bluetooth receivers by simply bringing the two devices together and putting them into the equipment.
To use it, simply plug the transmitter into the audio output of the TV / PC … The connection is a 3.5 mm jack with RCA adapter included.
It enables to obtain pure music, professional quality, undamaged by the limitation of the bandwidth, with a sound of good quality while respecting the basses faithfully.
Bluetooth receiver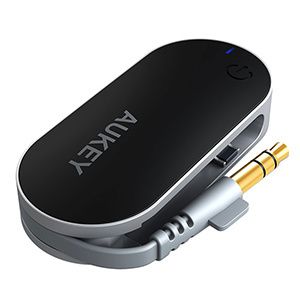 Commissioning and pairing of this wireless receiver is simple and easy by intuitive recognition by bringing the two devices closer together. It allows switching between two devices to hear music or make phone calls by becoming a hands-free kit.
The receiver is very small, easily transportable and does not alter the sound quality. The battery holds surprisingly well and charging is fast.
Translated by Carrie