A luxury Asian restaurant in the Golden Quarter, a wine bistro run by a pair of leading sommeliers and an Italian eatery from a British star chef: an overview of the latest additions to the capital's culinary scene.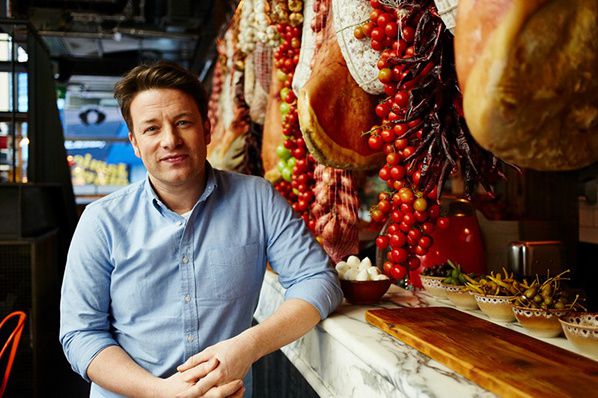 New restaurants in Vienna
Luxury restaurant AÏ
A new luxury restaurant, AÏ, is opening in the exclusive Goldenes Quartier shopping district this autumn. Spread over two floors and 800 square metres, it will offer exceptional Asian cuisine.
Restaurant AÏ, Goldenes Quartier, Seitzergasse, 1010 Vienna
Jamie's Italian
Also in the first district, Jamie's Italian by British star chef Jamie Oliver, is taking shape. The new restaurant, which specialises in authentic Italian cuisine, is due to open in October 2017.
Jamie's Italian, Dr.-Karl-Lueger-Platz 5, 1010 Vienna
Mast Weinbistro
Two of Vienna's top sommeliers have been running the Mast Weinbistro in the ninth district since early summer. Steve Breitzke (previously of Das Loft in the Hotel Sofitel Vienna Stephansdom) and Matthias Pitra (formerly at Tian) are putting an emphasis on natural and organic wines, and also offer regional bistro cuisine.
Mast Weinbistro, Porzellangasse 53, 1090 Vienna
Marco Simonis Urban Appetite
Restaurateur Marco Simonis has broadened the reach of the successful food concept he established at the Dominikanerbastei in the first district, and opened a second outlet on Theobaldgasse in the sixth district. Marco Simonis Urban Appetite offers fine delicatessen products to take away or eat in, as well as excellent wines, tasteful accessories and designer goods.
Marco Simonis Urban Appetite, Theobaldgasse 14, 1060 Vienna
ON sud
The new ON sud restaurant offers the chance to try out the unusual fusion of Chinese and Greek cuisine. Restaurateur Simon Xie Hong, who already has four Vienna bars in the form of ON, ON Market, ChinaBar and ChinaBar an der Wien, has set up his latest venture in the 15th district.
ON sud, Maria vom Siege 3/Dingelstedtgasse, 1150 Vienna
Café Leopold
The bar at the Leopold Museum in the MuseumsQuartier has recently come under new management. Asian cuisine with a contemporary twist is at the heart of the new Café Leopold. In addition to a roof terrace and winter garden, there is a bar and seating area by the big water feature in the MQ's inner courtyard.
Café Leopold, MuseumsQuartier, Museumsplatz 1, 1070 Vienna
Cook café & bistro
The new Weltmuseum Wien (formerly the Museum of Ethnology, re-opening on October 25, 2017) on Heldenplatz gives museum visitors the chance of a culinary break at its cook café & bistro.
cook café & bistro, Weltmuseum Wien, Hofburg, Heldenplatz, Neue Burg, 1010 Vienna