Views Restaurant Introduces a New Concept "Connecting Travellers with Locals Through Food and Experiences"
Views Restaurant
Views Restaurant is based on a lifestyle concept with authentic Huairou delicacies and offering an exclusive local culinary tour set in a space with breath taking views. Views chef is a food lover with cooking skills that will impress your taste buds.
You want to see the sights, visit the famous landmarks, take pictures and have memorable food experiences? Culinary tourism is one of the best ways to experience culture through food — local food, local stories, and local people. Finding authentic food does not always translate into finding local, farmer's market restaurants. Views Restaurant offers you the Farm-to-Table Dining experience for an very reasonable rate.
The menu showcases the natural flavours of the freshest ingredients, with all dishes being house-made. Views has a selection of cold dishes, such as marinated sesame bean curd, Huairou salad with coriander, and deep-fried Sichuan peppercorn buds. As for the mains, besides the grilled Huairou Trout with a traditional spice blend, our daily fresh catch, the menu comprises an array of choices, ranging from braised pork belly served with chestnut; braised organic eggplant with Chinese cake, fried egg with leek, to stir-fried cauliflower with chilli. To satisfy sweet cravings, finish the meal with delightful desserts, the Huairou chestnut cake, Huairou hawthorn jelly or a Huairou local walnut tart.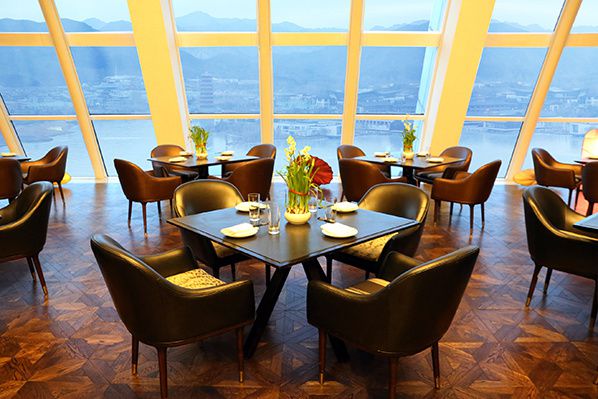 credit photo Sunrise Kempinski Hotel, Beijing & Yanqi Island
For guests who have more time to spare, they are invited to join our culinary voyage. It's a delicious and entertaining way to learn about an area, and it's a chance to visit a variety of locally-owned farms in one day. Sunrise Kempinski, Beijing takes pride in getting off-the-beaten path, and serving foods that tell the story of Huairou. Together with the culinary team, guests have the chance to visit local farms which deliver daily nutritious ingredients to the hotel, from fresh trout, to garden-fresh fruits and vegetables. Meanwhile, the chef will indulge you in a delectable picnic.
Views Restaurant is nestled on Floor 21 at Sunrise Kempinski Hotel, Beijing, featuring a beautiful space offering fantastic panoramic views over Yanqi Lake and surrounding Mutianyu Mountains.
New tastes, new flavours and new experiences await! The operation hours of Views Restaurant is from 12:30 to14:30 and 17:30 to 21:30 on every Wednesday to Sunday. For further information on our one-of-a-kind Culinary Journey, please call +86-10-6961-8888-3887 to make a reservation or follow our WeChat (ID: Kempinskiyanqilake).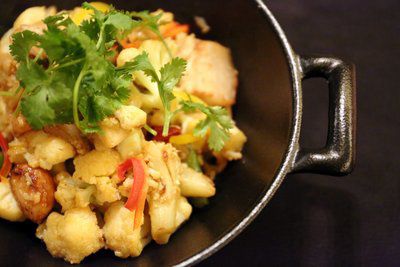 credit photo Sunrise Kempinski Hotel, Beijing & Yanqi Island
Sunrise Kempinski Hotel, Beijing & Yanqi Island
Located 60 km north of Beijing's city centre, alongside the picturesque Yanqi Lake and featuring panoramic views of Yan Mountain and the Mutianyu section of the Great Wall, Sunrise Kempinski Hotel, Beijing & Yanqi Island is Kempinski's largest property in China.
This new destination, managed by Kempinski, and owned by state-owned Beijing Enterprise Group, includes 594 guestrooms and suites housed across Sunrise Kempinski Hotel, Beijing & Yanqi Island, located along the lake, the Yanqi Hotel and 12 Boutique Hotels, located on Yanqi Island. Leisure facilities include 11 restaurants and bars, two Kempinski The Spa centres, a private marina, the Yanqi Pagoda, recreational and fitness facilities, the Kids Club and beautifully landscaped gardens.
With 14,069 sq m of meeting space, spread across the 8,277 sq m Beijing Yanqi Lake International Conference Centre, and hotels with four ballrooms and 23 meeting rooms, this new destination is designed to host high-profile government conferences and is set to become the location of choice for global summits and large-scale international meetings in the region.
Be it dining with loved ones, entertaining business associates, hosting a meeting or staging a conference, celebrating a large or intimate wedding, or a weekend escape with the family, the facilities at Sunrise Kempinski Hotel, Beijing & Yanqi Island offer guests a surprising change from their traditional experience in a resort hotel.
Sunrise Kempinski Hotel, Beijing & Yanqi Island destination was the official host venue for APEC China 2014.
About Kempinski:
Created in 1897, Kempinski Hotels is Europe's oldest luxury hotel group. Kempinski's rich heritage of impeccable personal service and superb hospitality is complemented by the exclusivity and individuality of its properties. Kempinski now manages a portfolio of 75 five-star hotels in 31 countries and continues to add new properties in Europe, the Middle East, Africa and Asia. Each one reflects the strength and success of the Kempinski brand without losing sight of its heritage. The portfolio comprises historic landmark properties, award-winning urban lifestyle hotels, outstanding resorts and prestigious residences. Each one is imbued with the quality guests have come to expect from Kempinski, while embracing the cultural traditions of its location. Kempinski is a founding member of the Global Hotel Alliance (GHA), the world's largest alliance of independent hotel brands, which celebrated its tenth anniversary in 2014.
SOURCE Sunrise Kempinski Hotel, Beijing & Yanqi Island