Perceiving Purpose
Dognosticism
A new book that examines how we can live better lives by understanding how dogs think was released last week. The book's author, Sanjay Gupta, a serial entrepreneur and advisor to Fortune 100 CEOs and Forbes 50 billionaires, started his first company after graduating with a degree in Philosophy so he could bring his dog to work. The book, titled 'Perceiving Purpose,' offers a new way to look at ourselves through the mind of a dog — and learn how to be happy as a result.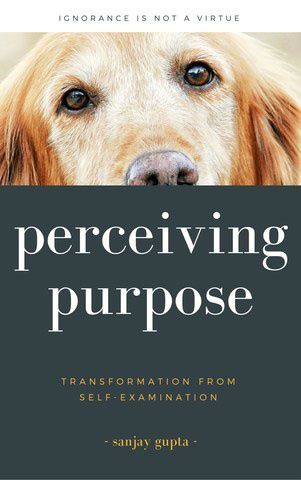 I've learned so much from my dogs
"I've learned so much from my dogs — and as someone who cares deeply about the welfare of animals, but also how humans act within the world, I think we have a lot more to learn than what science has told us so far," said Gupta.
Gupta drew his insights from his dog; a Basset Hound named Cody, who was the inspiration for a system of simpler ideas about how humans make decisions, and what guides their motivation. He asserts that many problems we face today are the result of our internal failings at being honest — something that comes naturally to dogs.
We had missed the point
"When I observed how my dogs were making choices, I realized we had missed the point about what is important. We look to Philosophy and Religion for guidance on what is important, but that answer starts with learning more about ourselves, and not how others choose to live. Dogs seem to do this intuitively," said Gupta.
Others have found Gupta's insights to be useful for clarifying what is important, versus what is not. Daniel Christensen, a senior executive at a public company with almost 40 billion dollars in annual revenues, said he gained the perspective. "After reading this book, I was content to lay by the fire and feel like I was doing something meaningful, rather than feeling the learned human guilt about wasting time."
William Spear, the best-selling author of 'Feng Shui Made Easy,' commented
Still, others have found even deeper meaning in the book's message, which Gupta jokingly refers to as "Dognosticism." William Spear, the best-selling author of 'Feng Shui Made Easy,' commented, "Gupta masterfully connects the dots between one's values, goals, beliefs, and role in life, (offering) a plausible answer to "Why am I here?"
Sanjay Gupta
Gupta, who was born and raised in New England, was educated at Georgetown and Oxford and was honored by the World Economic Forum (Davos) as a Young Global Leader in 2010. His dog, Cody, passed away in 2016 after a courageous battle with cancer.
"Cody taught me so much. This book is about what I learned from him, and I know I still have a lot more to learn. If we are open-minded, dogs offer a lens into our own soul," concluded Gupta.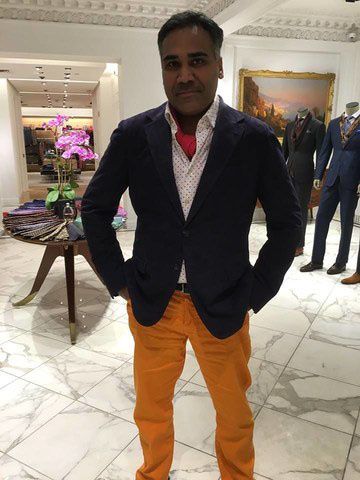 About Intellectual Press:
Intellectual Press is the publisher of 'Perceiving Purpose.' Known as the "Imprint of Ideas," the mission of Intellectual Press is to bring new and thought-provoking concepts to readers across the world.