Air Transat is pleased to announce its partnership with The Toronto Wolfpack, Canada's first professional Rugby team, and the world's first transatlantic major professional sports team. The three year sponsorship will see Air Transat become the Toronto Wolfpack's official airline partner, with the airline providing round trip flights for all visiting clubs and additional flights as needed each season.
Discover Air Transat's new cabin
Air Transat
Partnership with Toronto Wolfpack
Air Transat will feature proudly on the front and back of the Toronto Wolfpack home and away kits. The partnership will also see signage at both Manchester Airport and at the Lamport Stadium in Toronto, along with advertisements on all Wolfpack broadcasts in Canada (online and TV) highlighting the sponsorship and travel opportunities.
Genevieve LeBrun, Vice-president Marketing at Transat Tours Canada said "Air Transat is proud and thrilled to be associated with the Toronto Wolfpack as its partner airline and official sponsor of North America's first professional rugby team. This agreement will allow us to promote Air Transat in the UK and Canada while supporting the professional sports team's debut in Toronto. We look forward to welcoming fans on board our regular flights between Manchester and Toronto."
Eric Perez, CEO of the Toronto Wolfpack commented, "The partnership with Air Transat is a great opportunity for our club to align ourselves with a premier airline. This will prove to be very positive for not only the Wolfpack, and Air Transat, but the fans as well. We look forward to being able to offer them affordable and exciting packages to travel to see the Wolfpack and our opponents in action on both sides of the Atlantic."
2017 Home & Away Kit Reveal
Toronto Wolfpack are pleased to launch the 2017 Inaugural Season Kit. The feature kit will be available for sale in the coming months and features a timeless design fans are sure to love.
Toronto Wolfpack Head Coach, Paul Rowley stated, "I think it's fantastic to finally be able to reveal to the world our first ever kit. It's got a great, modern, design and the team is proud to wear it and represent the first ever professional transatlantic Rugby League team in history."
About Air Transat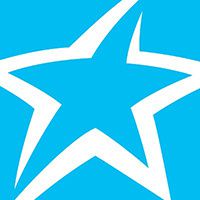 Air Transat is Canada's number one holiday travel airline in the Canadian and transatlantic markets. Every year, it carries some three million passengers to approximately 60 destinations in 26 countries. Based in Montreal, the company employs more than 2,500 people and operates a fleet of Boeing narrow-body and Airbus wide-body jets.
The airline serves the UK and Irish markets with flights to London, Birmingham, Manchester, Glasgow and Dublin. In 2016, Air Transat was named Best North American Leisure Airline for the fifth consecutive year by Skytrax.
In recent years, the carrier has earned multiple distinctions for its efforts to reduce its environmental footprint. Since 2011, it has consistently been ranked number one in North America for energy efficiency, and in the Top 20 worldwide, by the Atmosfair Airline Index.
Air Transat is a business unit of Transat A.T. Inc., a leading integrated international tourism company active in air transportation, accommodation, travel packaging and distribution.
Transat was awarded Travelife Partner status in 2016 in recognition of its commitment to sustainable development. The vacation travel companion par excellence, Transat celebrates its 30th anniversary in 2017. Learn more at:
About Toronto Wolfpack
The Toronto Wolfpack is a professional Rugby League team dedicated to progressing through the English Rugby Football League's (RFL) ranks, from League 1 to the Super League. We are Canada's first professional Rugby team, and the world's first transatlantic professional sports team.
Learn more at www.torontowolfpack.com
Facebook: www.facebook.com/TorontoWolfpack
Twitter: www.twitter.com/TOwolfpack
Instagram: www.instagram.com/torontowolfpackofficial