OKKO Hotels Nantes Castle
I valid!
Returning from a private trip (but that could be a press trip) in Nantes, I just share with you the address of this four star hotel, which has again (actually it was my third visit) totally convinced me.
A perfect, cloudless stay
From arrival to departure everything was perfect. I had made my reservation directly on the hotel website (I gave you the link to the French version of the site). I advise you as well to create your own account on the site and thus you will become a more privileged customer of this hotel chain that continues to grow.
Ideal positioning
The positioning of a hotel is essential. I like to visit freely and without the obligation to take my car. OKKO Hotels Nantes Château is ideally located to reach by feet historic city centre of Nantes.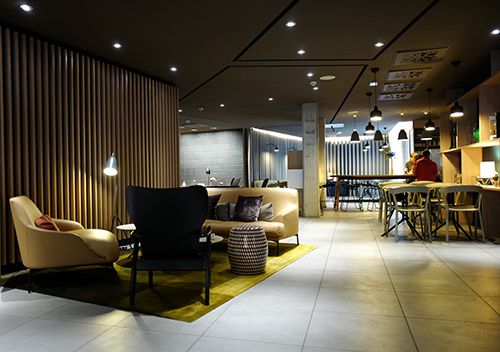 Smiling welcome
It's nice to be greeted with a smile, enthusiasm and professionalism. To have upon arrival, good places for lunch or dinner is very significant. We have also tested the addresses and I will talk shortly about them.
Spacious and Quiet
As you can see in the photo, the room was very spacious. The decor is both modern and simple. The bedding is excellent, the air conditioning is quiet and effective
I also appreciated the cleanliness and calm of the hotel. WIFI is highly efficient and included in the room price, we'll come back to that as well.
The bathroom is simple, complete and uncluttered design makes it very pleasant.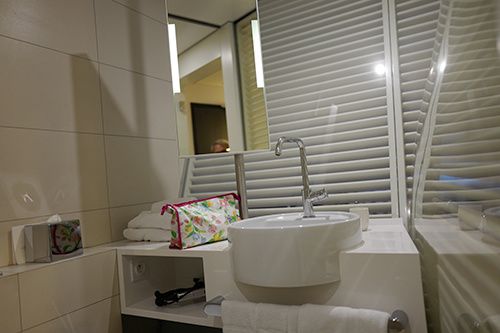 The Nespresso machine is still the little extra that makes the difference.
The atmosphere is very relaxing and very Scandinavian.
Sports Hall
This is a real plus to continue, like at home, your daily physical activity.
And if you need a setting of the TV, the staff takes care of everything with a smile.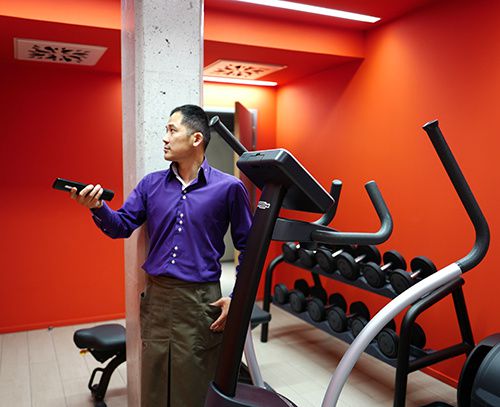 Secured access
Whether:
To take the elevator

To access your bedroom

To access the club

To access the gym
You will need to use your badge. It's very convenient and ensures appreciable security. The bedroom also has a small safe.
Innovative concept
The formula is new and innovative: everything is included in the rate:
Overnight stay

The breakfast (plentiful and served until noon on weekends)

WiFi access

Access to the club

Access to the gym

The evening aperitif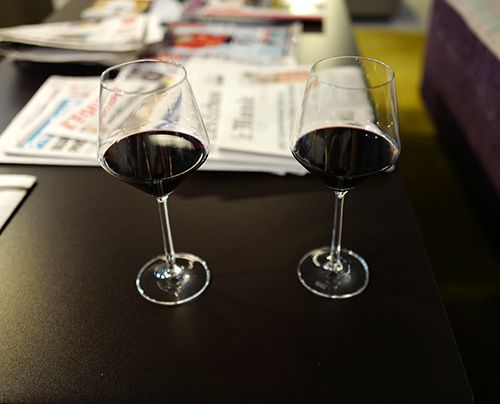 The club area is accessible at all times. Here you will find hot and cold drinks, snacks, newspapers and computers are available.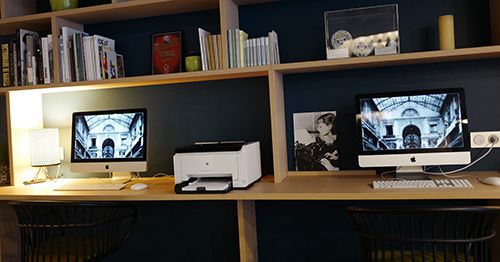 I repeat myself: all this is already included in the price.
Address: 15 Rue de Strasbourg, 44000 Nantes
Phone: +33 (0)2 52 20 00 70
The hotel has a private parking and numerous public car parks (also paid at a similar rate) are available nearby.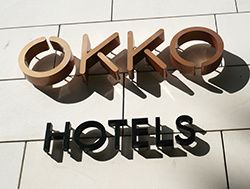 Do you know the OKKO hotels?

Translated by Carrie