New single from "LA indie trailblazers" (Vice Creators) The Great Escape. Unleashing their brand-new track entitled "Possibilities" - an incredibly sweet and sexy, psychedelic trip that zooms in on life's countless possibilities. The trio's previous viral smash hit "All You Got Is Gold" was one of the most popular tracks featured in the Netflix series "The Haunting Of Hill House".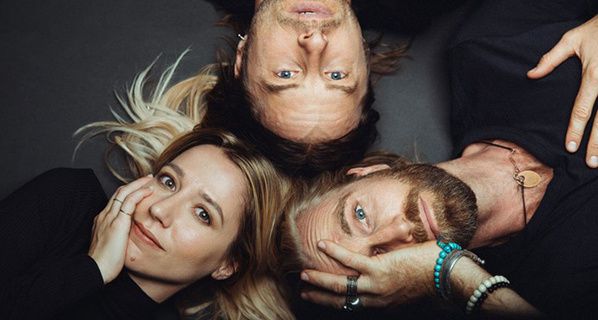 Venice trio The Great Escape releases new single "Possibilities"
First new track off upcoming 3rd album Pulsing Synchronicity
About to return with its third full-length Pulsing Synchronicity, an album to be released as a series of stand-alone singles throughout 2019, Venice-based trio The Great Escape unleashes brand-new track "Possibilities" this week – an incredibly sweet and sexy, psychedelic trip that zooms in on life's countless possibilities.
Back with a brand-new, seductively minimalist sound that's nevertheless still raw around the edges, "Possibilities" perfectly encapsulates The Great Escape's new approach: playful, sexy and flirtatious, the single manages to feel confident and mysterious at the same time. Whereas singer Hanna Leess' voice sounds more like a modern-day northern fairy queen (think Icelandic mic slinger 2019), it's a psychedelic underwater tune that, in its eclectic minimalism, mirrors the countless possibilities we face as human beings – and the resulting uniqueness of each moment that passes.
Boasting lush and warm production, "Possibilities" comes with all sorts of surprising, quirky elements: Slowly drifting through the aquatic maze, the Rhodes are somewhat reminiscent of Jim Morrison's hey-days, while early hip-hop roots shine through in Leess' experimental call-and-response lyricism (featuring cat meows!). A shape-shifting and bubbling sound collage that also incorporates classic movie samples, Mellotron harps, guitars, and a Theremin, it's an irresistible 4-minute trip through a futuristic wonderland of sonic opportunities…
Releasing the new album as a series of stand-alone tracks over the course of 2019, The Great Escape continue to break new ground visually as well: The cover art to "Possibilities" is the first in a series of 9 original artworks created to accompany each track (8 tracks plus album cover) – a spectacular collaboration with up-and-coming artist Gino Belassen from Phoenix, AZ that is going to see its gallery premiere once all tracks are unleashed. For the new single, Belassen concentrated on a fittingly minimalist palette, relying on fingernail scratches that reveal dark layers underneath a pink surface.