Gryphon Sensors, a world leader in intelligent drone detection and safe unmanned aircraft system (UAS) airspace integration, is excited to partner with WhiteFox Defense Technologies (WhiteFox), a proven drone analytics and mitigation provider. Under this partnership, Gryphon Sensors is integrating WhiteFox's non-jamming, non-kinetic mitigation and analysis capabilities with its Skylight system. The resulting RF-based, sensor-driven system provides an industry-leading unclassified and exportable counter-UAS system.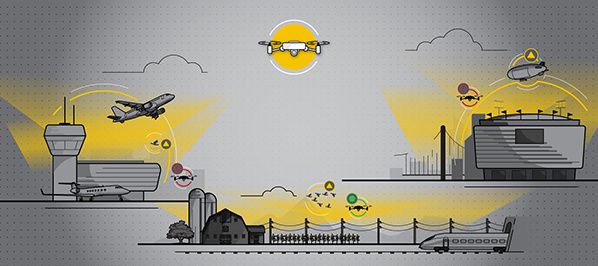 Gryphon Sensors Partners with WhiteFox Defense Technologies on its Skylight® Counter-UAS System
Partnership Enables Best-in-Class, Complete Counter-UAS Solution
Gryphon Sensors Skylight employs a suite of radar and multispectral sensors that provides a comprehensive, real-time, 3-D, low-altitude airspace picture, with superior accuracy and long-range detection performance on small UAS. Adding WhiteFox's mitigation and analytic capabilities to Skylight creates one of the most technically capable and robust counter-UAS solutions anywhere.
"We are very excited to be partnering with WhiteFox and their industry-leading drone mitigation and analysis capabilities," said Anthony Albanese, president of Gryphon Sensors. "Our companies have similar advanced, agile, rapid development and engineering environments that allow us to stay ahead of the rapidly evolving threat."
"This powerful counter-UAS partnership will ring loud and clear through the market," said Luke Fox, CEO, WhiteFox. "Two leaders are combining forces to deliver the very best products and services for the most demanding security and safety teams throughout the world."
Gryphon Sensors and WhiteFox are both U.S. companies with technologies developed and supported in America. The Skylight system is designed, manufactured and supported by Gryphon Sensors in Syracuse, New York. WhiteFox develops its drone defense solutions out of San Luis Obispo, California.
For more information about Gryphon Sensors and its Skylight system, visit www.gryphonsensors.com. To learn more about WhiteFox and its drone analytics and mitigation technology, visit www.whitefoxdefense.com.