NAV CANADA launches new logo and corporate branding
The Company's growth
NAV CANADA, the country's air navigation service provider, introduced today the Company's new logo and corporate branding. This rebranding reflects the Company's growth, as well as its renewed vision for the future.
The Company's 4800 employees have helped NAV CANADA earn its well-deserved global reputation for safety, technology innovation and service delivery.
"With two decades of exceptional service behind us, we have matured as a company," said Neil Wilson, President and CEO. "It's an exciting time to be an employee of NAV CANADA as we are among the leaders of some of the most revolutionary advancements in air navigation. Our new branding and logo reflects our passion to be best in class."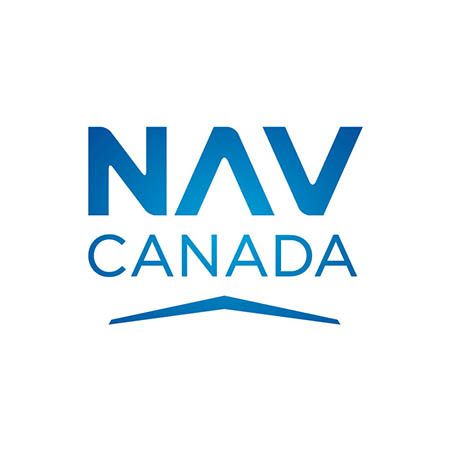 The new NAV CANADA logo is an evolution of the original signature, using modern, vibrant blue to reflect the hues in the sky and radiating a sense of innovation, inspiration, and trust. An updated version of the wing offers a sense of advancement, and doubles as a design element. The colour palette contains hues found in our operational environment and the new typefaces offer a clean, welcoming look.
NAV CANADA Blog
In addition, the NAV CANADA Blog is also being launched today, replacing Direct Route, the Company's customer newsletter. The Blog will cover topics about aviation safety, ATM innovation, environmental initiatives and the people of NAV CANADA. You can read the first edition of the Blog here blog.navcanada.ca/
About NAV CANADA
NAV CANADA is a private, not-for-profit company, established in 1996, providing air traffic control, airport advisory services, weather briefings and aeronautical information services for more than 18 million square kilometres of Canadian domestic and international airspace.
The Company is internationally recognized for its safety record, and technology innovation. Air traffic management systems developed by NAV CANADA are used by air navigation service providers in countries worldwide.
We are a founding partner of Aireon LLC, an international joint venture deploying a space based Automatic Dependent Surveillance-Broadcast (ADS-B) system that will expand air traffic surveillance to all regions of the globe.
For more information about NAV CANADA and its services, click here.
For more information about a career at NAV CANADA, click here.
For more information about NAVCANatm air traffic management technology, click here.