Since its inception, the international contemporary art fair YIA ART FAIR has sought to support gallery owners and artists involved in the creation, dissemination and promotion of the visual arts.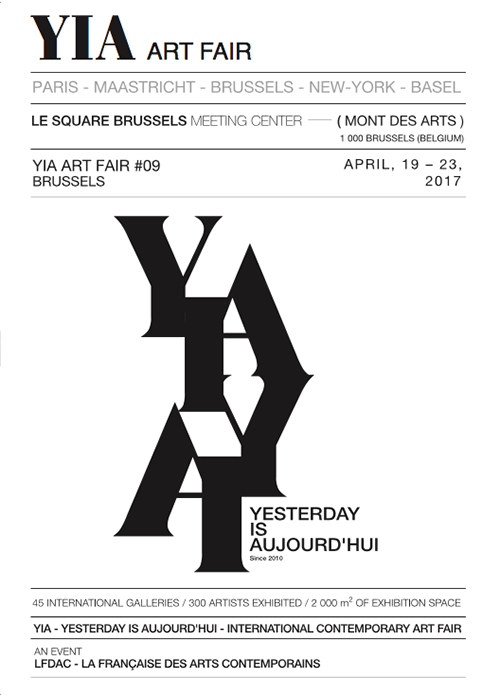 YIA ART FAIR
Yesterday Is Aujourd'hui.
Founded in Paris in 2010, YIA ART FAIR has established itself as an unmissable meeting point of contemporary creation, affirming since the first edition at La Cartonnerie and its desire to bring a vision of international art.
Followed by the success of its editions in Paris in October during the contemporary art week and the FIAC and in Brussels in April during Art Brussels. The fair naturally continues its development and starts its annual meetings this year in Maastricht and Basel. YIA ART FAIR will also open in New York in 2018 on the occasion of Frieze and TEFAF NYC.
In this same movement and conscious of the changes in the art world, YIA for Young International Artists evolves. Until now YIA was centered on the emerging contemporary scene, the fair now installs a dialogue between era covering the fields of modern and contemporary art.
This step consolidates the guidelines of the YIA ART FAIR exhibition, the opening to different forms of creation, the concern for an exchange between actors of the art scene around a demanding panorama, and to open at the same time new perspectives to strengthen the links between gallery owners and collectors at its fairs.
After Maastricht in March on the occasion of TEFAF, we are pleased to meet you this year in Brussels, Basel and Paris. Also in New York in May for an aperitif organized at the Angel Orensanz Foundation in preview of our first orchestrated edition in 2018 during Frieze.

credit photo Exhibition view – YIA ART FAIR#07 – Paris.
YIA ART FAIR, next upcoming editions
YIA ART FAIR#09 – brussels
LE SQUARE BRUSSELS MEETING CENTER (LE MONT DES ARTS)
45 Galleries / 150 artists represented / 2 000 m2 of exhibition space
From 19 to 23 April 2017 (During Art Brussels and Independent)
YIA ART FAIR#10 – basel
LE BASEL ART CENTER (A TROIS MINUTES A PIED D'ART BASEL)
35 Galleries / 100 artists represented / 1 000 m2 of exhibition space
From 15 to 18 June 2017 (During Art Basel and Liste)
YIA ART FAIR#11 – paris
LE CARREAU DU TEMPLE (QUARTIER LE MARAIS)
55 Galleries / 250 artists represented / 2 000 m2 of exhibition space
From 19 to 22 October 2017 (During the FIAC)
NEXT ART FAIR
(DURING ART BRUSSELS & Independent)
YIA ART FAIR #09 – BRUSSELS
LE SQUARE BRUSSELS MEETING CENTER
BRUSSELS, LE MONT DES ARTS.
45 GALLERIES / 150 ARTISTS REPRESENTED / 2 000 SQM EXHIBITION SPACE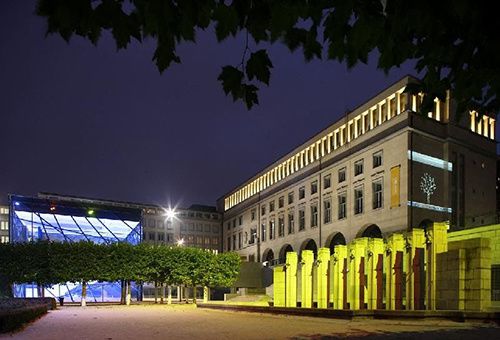 credit photo YIA ART FAIR #09 – BRUSSELS
For more information on upcoming editions, please visit our website www.yia-artfair.com
Gallery owners, to apply on these next editions, you can fill the admission form online at: http://yia artfair.com/application-form