At Good For Her, Toronto's premiere sexuality shop and workshop centre, we talk to a LOT of men interested in purchasing sexy gifts for their Valentine. Through an informal survey, we have compiled a list of the questions most frequently asked, especially at this time of year.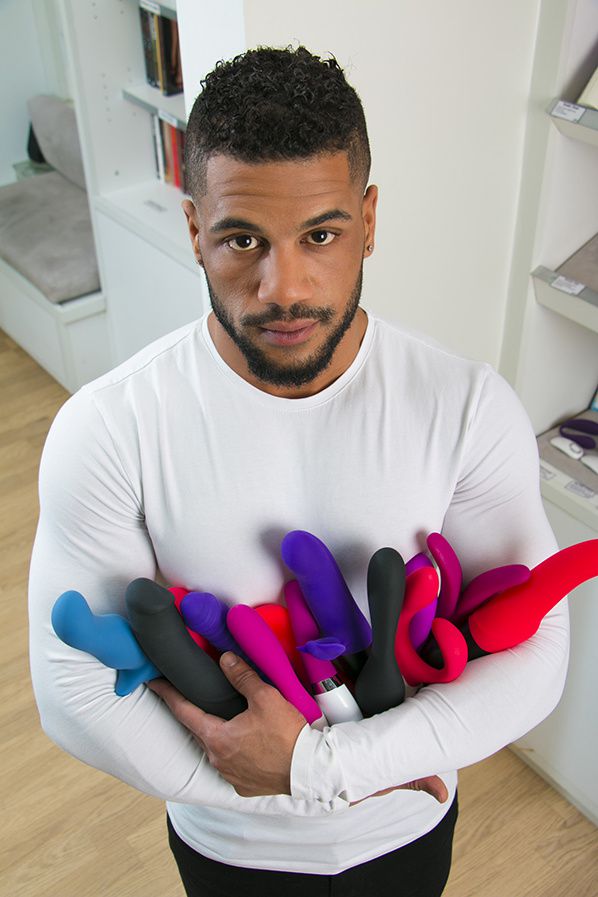 Shopping for Valentine's Day Gift: Survey of What Men Want to Know (credit photo CNW Group/Good For Her)
14 Things Guys Need to Know when Shopping for Sexy Valentine's Gifts
Over the last 20 years of business we have noticed that we get the inevitable last-minute Valentine's rush, with only a few minutes to shop.
What men want to know
Here is what men want to know before making a sexy purchase in person or online which will make their shopping time more efficient.
1. What is the best toy for my partner?
2. If I get her a toy, what will she need me for?
3. I want to get a toy for my girlfriend, but how do I not scare her?
4. I don't want her to get used to something bigger than me because won't she prefer it over me?
5. How come she needs a toy in order to orgasm?
6. What is a toy that we can use together?
7. How do I turn this thing off???!!!
8. How do I introduce my partner to light bondage?
9. How can I broach the topic of anal sex with my wife?
10. Is lube necessary to use for sex with my partner?
11. Help! My partner can't orgasm. What can I do?
12. How do I find porn that she will actually like and turns her on that we can watch together?
13. How can I spice up our relationship?
14. How do I help my partner get interested in having sex more often?
Good For Her
Toronto's premiere friendly neighbourhood sex shop and workshop centre
Good For Her is Toronto's premiere friendly neighbourhood sex shop and workshop centre for folks of all genders, orientations, and desires. We carry a wide selection of quality and body-safe sex toys, luxurious lubes and comfortable condoms, tasteful erotic and educational books, and female-friendly porn on DVD and streaming. With education as our focus, we offer a professional, fun and comfortable environment for your shopping pleasure.
For answers to the questions click here
Purveyors of Pleasure since 1997
twitter @goodforher
SOURCE Good For Her