ENAC-GIFAS post-graduate scholarships
International scholarship programme
The ENAC Foundation has set up an international scholarship programme funded by GIFAS*, to support international students admitted in advanced masters, Masters of Science and the Graduate Engineer's degree of ENAC.
This programme is intended to promote academic excellence, access to French aeronautical education and exposure to the French Aerospace industry. It intends to partially cover tuition fees for talented students enrolled in one of ENAC's postgraduate programmes.
ENAC's postgraduate programmes
Advanced Masters
MS ANSEO – Air Navigation System Engineering and Operations

MS ASAA – Aviation Safety Aircraft Airworthiness

MS ATM – Air Transport Management

MS AM- Airport Management

MS SMA – Safety Management in Aviation
Masters of Science
MSc IATOM – International Air Transport Operation Management

MSc AS-NAT – Aerospace System – Navigation and Telecommunications

Ingénieur ENAC – Graduate Engineer MSc degree
Scholarship covers part of tuition fees, up to 6 000 euros.
Application details
GIFAS-ENAC International Scholarship Programme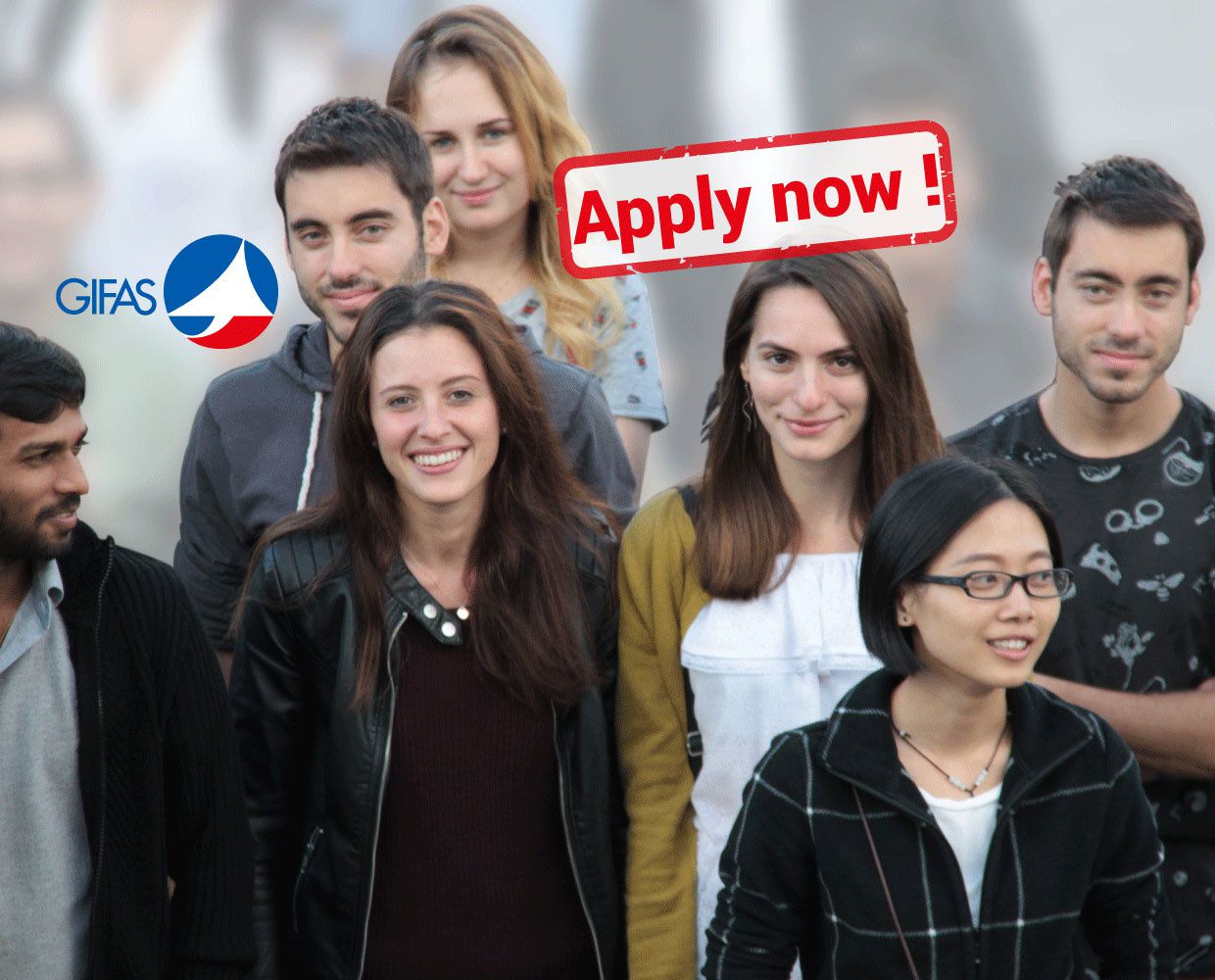 *GIFAS, the French aerospace industries association gathers more than 376 members from major prime contractors and aerospace systems suppliers to small specialist companies. They cover the full spectrum of skills from the design, development and production of aerospace systems and equipment to maintenance and operation.
Activities extend from civil and military aircraft and helicopters to engines, missiles and armament, satellites and launch vehicles, plus aerospace, defence and security major systems, equipment, subassemblies and associated software.
GIFAS also organizes the Paris Air Show held at Le Bourget every two years.
More details : https://www.gifas.asso.fr/