When generosity of the Cyprus land meets people's professionalism, respect for nature's gifts, and desire to create organic premium quality foodstuff, an exquisite healthy product is born.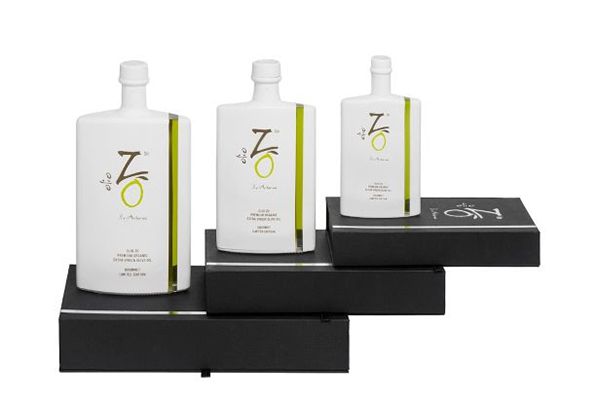 Luxury Olive Oil that Embodies Wellness and Good Health to Your Life
The island's perfect climate and ancient traditions of growing olives gave birth to the excellence of organic extra virgin olive oil Olio Zo, which became the winner of Luxury Lifestyle Awards in the category of The Best Luxury Olive Oil in Cyprus.
The story of a small business run by the Antoniou family started in ancient times in the city-kingdom of Tamassos when the members of the family were involved in cultivation, production, and trading of olives and olive oil. The secrets of creating perfect oil passed through generations, and today the Antoniou family applies these traditions to create the premium organic extra virgin olive oil (EVOO) Olio Zo. The product's name is formed from two words in Greek – "olive" and "live", referring to the healthy life offered by this premium olive oil.
Exclusive production processes
The exclusive production processes are strictly based on controlled protocols in order to provide the customers with an excellent product. Olio Zo is an unfiltered olive oil that retains its valuable qualities, vitamins, and juice taste, which is a result of the harvesting of olives very early in the season. The label BIO means that this oil doesn't contain any chemical substances, herbicides, insecticides, and other ingredients that can bring harm to your health or the environment.
Of the many EVOOs produced in the Mediterranean, only a small proportion contains phenolic compounds, and is referred to the term "High Phenolic". The high level of unique polyphenols in Olio Zo gives it a bitter taste and provides significant health-protective benefits.
"We are honored to apply the secrets of our ancestors to create our unique olive oil and offer it to the sophisticated gourmets around the world. The recognition from the experts of Luxury Lifestyle Awards will help us bring the joy of healthy and delicious Olio Zo to as many people as possible," said Mr. Antonis Antoniou the owner of Olio Zo.
The bottles for Olio Zo are made in Italy and hand-painted in Greece. After handmade bottling in Cyprus, the olive oil is packed in premium boxes and distributed to luxury hotels, restaurants, gourmet stores, and other places to deliver the health and taste benefits of BIO olive oil to people.