Deloitte Technology Fast 500™ EMEA list
Wiko ranked 137
Wiko today announced it ranked 137 on the Deloitte Technology Fast 500™ EMEA list, a ranking of the 500 fastest-growing technology, media, telecommunications, life sciences and energy tech companies in Europe, the Middle East and Africa (EMEA).
Wiko grew 780 percent during this period. Wiko's chief executive officer, Michel Assadourian said, "He is so proud of this new Prize that reward the efforts of our teams since the creation of Wiko. 5 years ago, we did not exist. Today, we are the 5th brand the most sold in Europe and since 2013 the 2nd brand the most sold in France behind Samsung but in front of Apple."
Innovation is a state of mind
"Innovation is more than technological advancement; it's also a state of mind,"
said Paul Sallomi, vice chairman, Deloitte LLP and global technology, media and telecommunications industry leader.
"The winners of the Deloitte Technology Fast 500 program in EMEA recognize that this new type of thinking is essential for business success. We look forward to your continued leadership in introducing new tools that can enhance the personal lives of consumers, and drive growth for companies worldwide."
About Wiko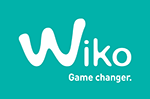 Wiko was founded in 2011 in Marseille, South of France. Today it has 500 employees and operates in over 30 countries around the world.
Wiko is currently the second best selling smartphone brand in France and is also a TOP 5 company in other European mobile markets like Italy, Belgium, Spain and Portugal. In 2016, it is launching a number of captivating new releases including the expansion of the Ufeel range, fun accessories, protection and wireless audio devices, as well as the WiMATE Smartband.
Wiko is a member of French Tech, a government agency promoting digital innovation and creation. Not bad for a five-year-old. Way to go Wiko! Better keep an eye on this one…
About the Deloitte 2016 Technology Fast 500 EMEA program

The Deloitte Technology Fast 500™ EMEA program is an objective industry ranking focused on the technology ecosystem. It recognizes technology companies that have achieved the fastest rates of revenue growth in Europe, the Middle East, and Africa (EMEA) during the past four years.
The program is supported by the Deloitte Technology Fast 50 initiatives, which rank high-growth technology companies by location or specifically defined geographic area, and are run by the Deloitte Touche Tohmatsu Limited's Technology, Media & Telecommunications (TMT) global industry group.
More information on the program and prior year winners is available at www.deloitte.com/fast500emea .
Now in its sixteenth year, the Deloitte Technology Fast 500 EMEA program in 2016 included over 20 countries, including Belgium, France, Finland, Germany, Italy, the Netherlands, Turkey and the UK. This year's winners were selected based on percentage fiscal-year revenue growth from 2012 to 2015.