JA Manafaru Maldives has been awarded another global travel industry accolade, this time winning the entire Indian Ocean category as 'Best Luxury Island Resort' in the World Luxury Hotel Awards 2019.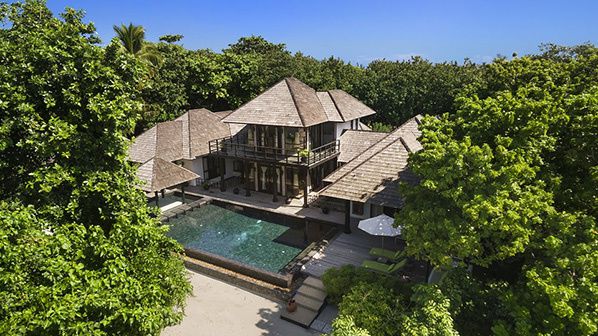 he latest award follows hot on the heels of 4 other global awards and Travellers Choice accolades. In 2019 alone, JA Manafaru was officially named the 'Indian Ocean's Leading Honeymoon Resort 2019' , while the 3-bedroom Royal Residence was awarded 'Indian Ocean's Leading Hotel Suite 2019' and 'Maldives' Leading Hotel Suite 2019' at a separate awards ceremony – the World Travel Awards. The tropical islands signature spa, the Calm Spa also won 'Best Luxury Destination Spa in the Maldives' at the 2019 World Luxury Spa Awards.
JA Manafaru doesn't just dominate the official awards space, travelers also voted and reviewed the island paradise giving it a 5-star rating on Trip Advisor, where it was subsequently selected for a 2019 Travellers Choice Award. Fringed with exquisite powder beaches in pristine, lagoon ringed Haa Alifu Atoll, at the northern tip of the Maldives, the chic tropical hideaway features 84 luxurious beachfront and over-water villas and bungalows, each with their own private plunge pool.
Seven scenic dining destinations provide a culinary journey with traditional Indian Ocean cuisine, international fare and seafood feasts. China's most renowned chef, Da Dong, brings his Michelin acclaim to White Orchid Asian restaurant with a collaborative menu launched in 2019. World-class recreational facilities include a fully equipped dive, water sports and excursion centre, plus a Marine Research Centre to conserve local ecology.
JA Manafaru is one of the Indian Ocean's most sought-after holiday destinations and a popular choice for both couples and families, and is the only property selected in the Maldives selected as a 'Legend' hotel by Preferred Hotels & Resorts, the ultimate collection of extraordinary properties in the world's most remarkable destinations.
Do not hesitate to view offers and packages, and to book a stay at the award-winning property.