Since 2014, the Van Gogh Museum has invited modern and contemporary artists to present work at the museum as part of the Van Gogh Inspires series. The latest exhibitor is the English artist Jason Brooks (1968), who shot to international fame in the 1990s as a member of the Young British Artists (YBAs) group. The artworks will be on display from tomorrow until 19 January 2020 on the 3rd floor of the permanent collection, with thanks to the Marlborough Gallery.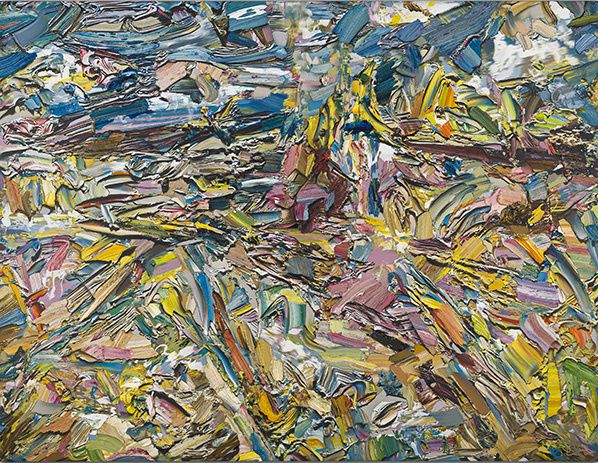 Paintings by Jason Brooks
The three artworks are inspired by Vincent van Gogh; two were made especially for the presentation at the museum
Brooks produced two new paintings especially for the occasion: I am and The Poet's Death, which he created after studying Van Gogh's work. Van Gogh was also a source of inspiration for the third work on display, To John Clare, particularly his way of looking and painting
Adriaan Dönszelmann, Managing Director and acting Director of the Van Gogh Museum: 'It is wonderful to see how Vincent van Gogh is still so inspirational. And to have the opportunity to exhibit two new artworks by a prominent artist such as Jason Brooks for the first time at our museum is a great honour'.
Vincent van Gogh & Jason Brooks
In his work, Brooks focuses not on what he paints, but rather how he paints it. Nowadays, millions of images are consumed on a daily basis, but – in the words of Brooks – 'looking is not always seeing'. Painting can help us to learn to look more closely at the world around us.
In his work, what appears to be thick paint is actually an airbrushed illusion. Brooks shares Van Gogh's fundamental interest in painting technique, paint and colour. 'How I see it is that every single one of Van Gogh's brushstrokes is carefully considered, even though they appear impulsive. That's also how I work'. With Van Gogh as his inspiration, Brooks seeks a new visual language for painting.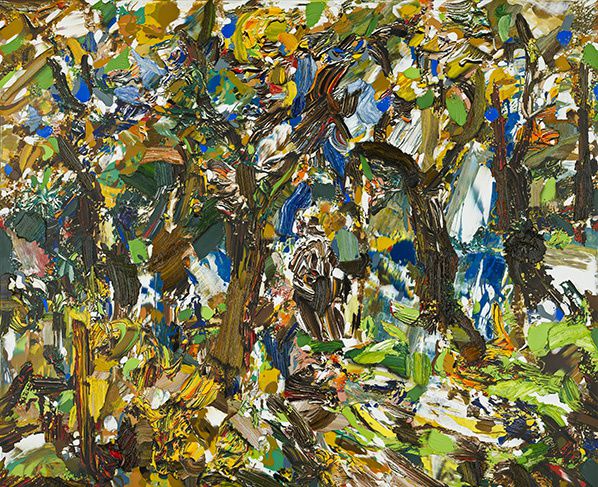 About Jason Brooks
Jason Brooks (1968) became famous in the 1990s as a member of the Young British Artists. At the time, this group of artists – which also included major names such as Damien Hirst and Tracey Emin – dominated the international art scene. Brooks explores in his work how art can change our perception of the everyday, with his working method, choice of colours and paint surface all playing a major role.