On the 25th April 2019 The House of Fine Art (HOFA Gallery) will launch Derrick Santini's solo exhibition entitled 'Time Forms Solid Space' at their London gallery on Maddox Street, Mayfair. The show will feature a series of 17 spectacular lenticular works by the artist.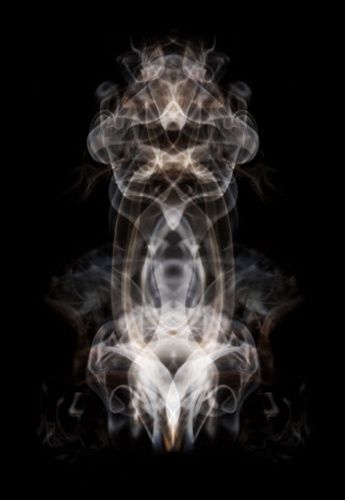 'Time Forms Solid Space' Solo Show
Santini will be unveiling a selection of new works concerned with the human condition, the choices we make, and the struggles we face. His work is a journey, an-ongoing fascination with the grey area, and what goes on in the 'in-between'.
The new Solid Forms series portrays the alluring and sensual transition of smoke abstracted, which encompasses Santini's fascination with fleeting observed realities, earlier examined in his water pieces. Inspired by his spirituality and Metaphysics, through this work he takes us right to the beginning of life itself - an essence of water and light and of our connection to nature.
His lenticular process layers a series of still images into one file before printing them on a textured sheet of plastic, creating a transition between the images. The final product acts as a response to the contemporary world's desires to have more interaction, motion and speed.
Santini says about his work "Film is the other medium I covert, the power of suggestion and universality of film is truly awesome, equaled only by the abstract and arresting beauty of a photograph. What brings these worlds together, spawning its own beguiling incarnation are lenticular's. On one side I love the specific-ness of film but love equally, the abstractness of photography. The lenticular world encompasses both these dictums, and hence its growing fascination with me as a technique and medium to create and communicate with."
He adds about the forthcoming exhibition, "They are a reflection of the world as we see it, a synthesis of film, fashion, art and photography. Undoubtedly playful, bold and provocative, the works represent the limbo of looking at the mirror and starring into the void in-between of split realities."
Time and evolution are a huge aspect of Santini's practice, the works depict a fleeting quality of the contemporary meanwhile evoking a sense of familiarity through the traditional medium. The imagery reveals that things are not as they seem, and what is true one second, is not the next second. The lenticulars become a tool to engage the audience, and not only tell a story, but communicate with the audience on both a physical and psychological level.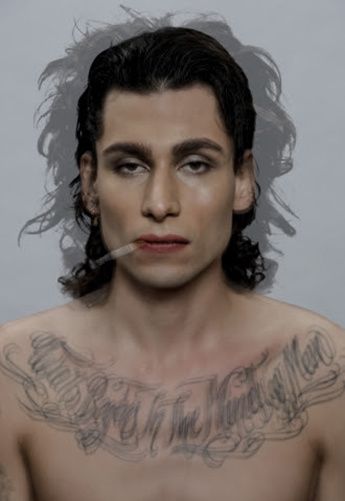 Derrick Santini
Derrick Santini (b. 1965 in North Yorkshire) is an established photographer and artist based in London. Satini regards his mages as slices of life, 'moments in between', as statements about the individual, and the whole, ultimately expressions of being human. Amongst notable collectors of Derrick Santini are the likes of Damien Hirst, Jemima Khan and Adele.
Derrick Santini's 'Time Forms Solid Space' Solo Show (Mayfair, London) 25th April 2019