London-local songwriter and multi-instrumentalist Sands will be releasing his brand new double A-side single, 'Tomorrow's Gone' / 'Burning Man', on November 30, via Spaghetti Sounds. Composed, produced and performed by Sands himself, the single follows on from his sophomore EP "Waves Calling".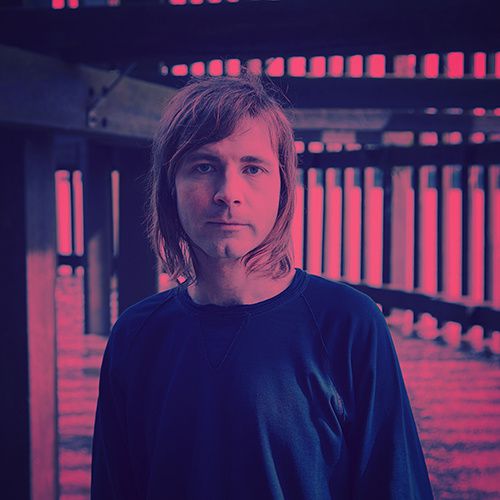 New single 'Tomorrow's Gone' / 'Burning Man'
Sands has already received extensive support from tastemaker publications such as CLASH Mag, The 405, Wonderland Mag, Music Week, Noctis Magazine, Popdust, Spill Magazine and more, as well as airtime from prestigious stations including BBC Music 6's Radcliffe & Maconie and Soho Radio's Eddy Temple-Morris.
Over the years Sands has worked with producer, engineer and mixer Brett Shaw (Florence and the Machine, Foals, Daughter); Jonas Verwijnen, who did indispensable mixing work for Moon Duo; and Martin Glover aka Youth, famed for his collaborations with Killing Joke, The Verve, Paul McCartney, The Cult, The Orb, Echo And The Bunnymen, Primal Scream and many others.
The mastermind behind the Sands project, Andrew Sands, is based in London. Sands began playing from a young age, but maintains that it was really his discovery of records that inspired him to make music, as well as his experimentation with a variety of different instruments. Starting with drums, Sands soon found, in guitar, his main songwriting tool, then at a later stage, the keyboard and synths too. With Sands' multi-instrumentalism and skill in sound engineering, as well as his range of influences, it's no wonder that this talented musician has worked within many different genres.
Sands draws inspiration from many classic songwriters, including Neil Young, The Smiths, David Bowie, Echo and the Bunnymen, Nick Cave And The Bad Seeds and Primal Scream but also takes influence from more contemporary psychedelic pop and rock acts such as Spiritualized and Queens Of The Stone Age, as well as the work of eclectic filmmaker and musician David Lynch. His own unique sound could best be compared to the modern folk-based psychedelia of Spiritualized, Arcade Fire, Animal Collective and Grizzly Bear.
On Sands new double A-side single, 'Tomorrow's Gone' reels the listener in with confident guitar strums, psychedelic drum-beats and layered vocal manipulations. The track goes on with a pulsing, uplifting energy, all the elements of the track building onto one another, creating a warm wall of sound that bursts at its climax like a rain-cloud. 'Burning Man', sets the mood immediately with its wave of reverb-soaked bent guitar notes and djembe drum-beats; a tenacious yet gentle psychedelic experience. Sands' vocals are almost ritualistic in their delivery, as the layered chants of "the burning man" rhythmically twist and turn over the drums and guitar, taking the listener into what feels like another dimension, a kaleidoscopic universe. Sound samples from film and TV add another layer to the world that Sands has created, encouraging catharsis, a women's voice rising out of the song saying, "It's kind of like a release, you know, like … we're just gonna set it on fire and let it go."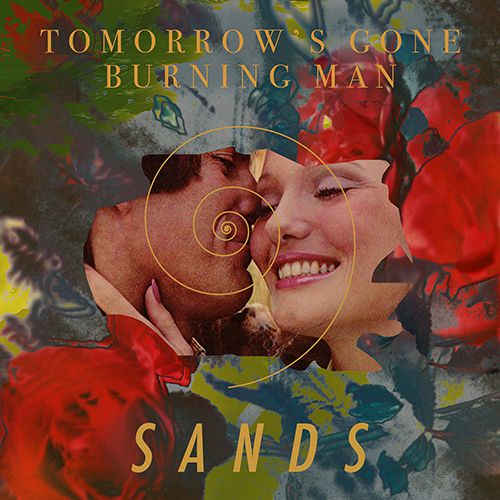 LISTEN : Sands - "Burning Man"
On the double A-side single, Sands comments, "'Burning Man' is something I had for quite some time, basically I was just waiting for the right moment to put it out, and this seemed a good match," and goes on to explain, "'Tomorrow's Gone' is on my latest EP - 'Waves Calling' - it's a new wave/electronic track. This version was the original demo. I went more 60's psychedelic, and thought it was good enough to be mixed and put out just leaving it like that, quite bare and mantra-like till the end crescendo. I think here lies the soul of the song."