Canadian indie-rockers Tokyo Police Club have releases their first album in four years, 'TPC' released via Dine Alone Records. The four-piece have already shared four singles off the much-anticipated fourth full-length LP namely 'New Blues', 'DLTFWYH' and 'Hercules' as well as "Simple Dude" with its accompanying video.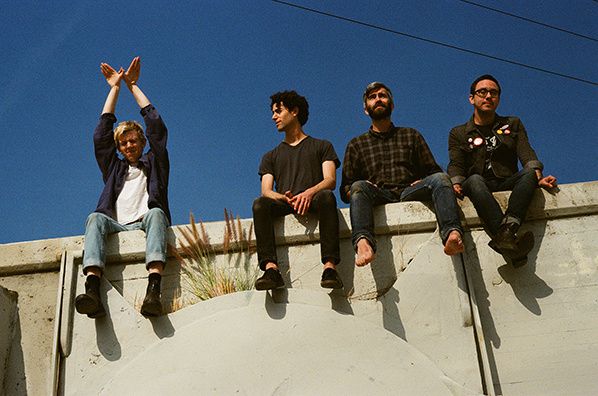 New album 'TPC'
The celebrated Canadian outfit has garnered support from a myriad of tastemaker publications such as Pitchfork, Billboard, Huffington Post, NPR, Noisey, Clash Music, Paste Magazine and Consequence of Sound as well as BBC Radio 1 presenter Zane Lowe, BBC Radio 1's Phil Taggart and Alice Levine, BBC Radio 6's Steve Lamacq and Shaun Keaveny and The Late Show with David Letterman.
On top of this, the quartet has played hundreds of venues, including massively acclaimed festivals Glastonbury Festival, Coachella, Lollapalooza, Bumbershoot, Reading and Leeds Festival, Roskilde Festival, Rock am Ring, and Bonnaroo. In 2012, the band joined indie legends Foster the People on the North American portion of their album tour along with songstress Kimbra.
Tokyo Police Club wrote their brand new album, 'TPC', in a beautiful old church in rural Ontario, staying together and working on the songs while bonding in the countryside. When the songs were done, the band went out to Los Angeles and recorded them up in the California sunshine with Rob Schnapf, who also produced Tokyo Police Club's 2010 LP 'Champ', as well as many other seminal music releases, including albums by Elliot Smith, The Vines, FIDLAR and Beck.
Tokyo Police Club have come back with a renewed energy for 'TPC', pulsing with equal parts attitude and sensitivity. From anthemic numbers like 'DLTFWYH' and 'Hercules' to honest self-reflections in 'Simple Dude' and the poignant 'One Of These Days', this band is showcasing its maturity and undeniable skill like never before, presenting a mature album that is honest, raw and fun its core. With a renewed energy and a can-do attitude, Tokyo Police Club showcase the new skin they're in with 'TPC'. The brand new video release for 'Simple Dude' hits the nail on the head when it comes to the soul-searching nature of Tokyo Police Club's new album; created using film negatives shot by bassist and vocalist Dave Monks during the recording of the new album, lyrics and imagery were then scratched directly into the film negatives and then animated by talented videographer Anne Douris.
The result is a simple yet powerful series of visuals tinged with nostalgia, centred on feelings of intimacy and closeness, which we all need and sometimes long for; "My hands, your hands, I've been feeling lonely. Your touch, my touch, I feel the rush. And I've been waiting for it!"
The release of Tokyo Police Club's 'TPC' album will mark an important moment for this group of musicians, as it almost never came to fruition. Tokyo Police Club drummer Greg Alsop explains, "The feeling that we were so close to breaking up gave us the freedom to enjoy each other more, to enjoy making music together …
If we're not doing it for the sake of being a successful band, but just trying to make an album we're happy with, it takes the pressure off. The expectation was just that we'd do something that would make us happy." In the midst of a near-disbanding, David Monks managed to convince the rest of the band that they should not go out without a fight, and not without taking the time to write new music and, importantly, to really enjoy the process.
"I think there's a lot more optimism and a lot less confusion now," says Monks. "That's why we called the record 'TPC'. It was a whole process of looking at the band and deciding what it is. There's an excitement and optimism. Let's just let it exist."
Tokyo Police Club's Tour Dates:
2019
Mar. 08 -- Boston, MA @ The Sinclair
Mar. 09 -- Hamden, CT @ Space
Mar. 12 -- Brooklyn, NY @ Warsaw
Mar. 13 -- Philadelphia, PA @ Boot & Saddle
Mar. 15 -- Washington, DC @ DC9
Mar. 18 -- Atlanta, GA @ The Earl
Mar. 19 -- Birmingham, AL @ Saturn
Mar. 20 -- Nashville, TN @ High Watt
Mar. 22 -- Cleveland, OH @ Grog Shop
Mar. 23 -- Buffalo, NY @ Town Ballroom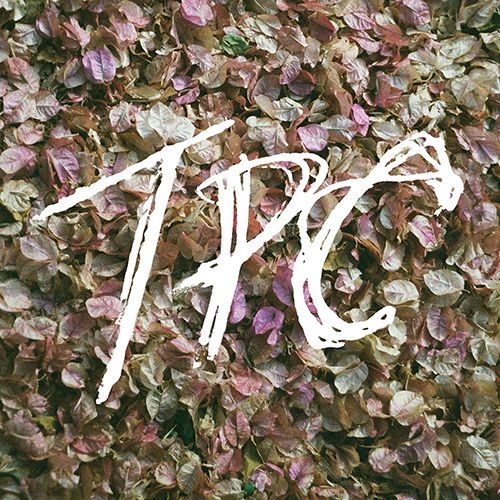 "TPC" Tracklist:
1. New Blues
2. Pigs
3. Hercules
4. Simple Dude
5. Unseen
6. DLTFWYH
7. Can't Stay Here
8. Outtatime
9. Ready To Win
10. Edgy
11. One Of These Days
12. Daisy Chain