Canadian wave producer Sorsari has just announced his new EP, 'Patterns', scheduled to be released October 30 via prominent wave label vibe.digital Recordings.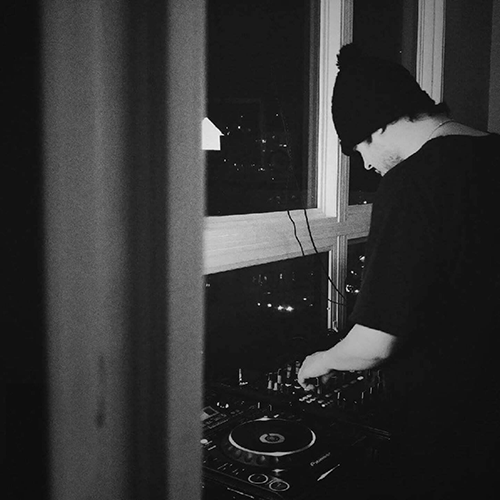 Canadian wave producer Sorsari
Patterns
Composed, mixed and produced by Sorsari himself and mastered by electronic musician Blake Bratcher aka Guilt Chip (Tynan, Tommie Sunshine, Wuki), the 8-track 'Patterns' EP also features a remix track by respected Wavemob musician Deadcrow. Sorsari has played a huge part in growing the identity of the emerging wave music genre and, last year, his endeavors earned him a coveted place in the formative Wavemob collective, as well as an official remix collaboration with Om Unit.
Sorsari has already garnered support from tastemaker publications including Mixmag, Nest HQ, YourEDM and YouTube channel The Accidental Poet, as well as gained impressive airtime from Rinse FM (with legendary selector Plastician).
Sorsari has also been working the festival circuit over the last three years, with successful appearances at Astral Harvest in 2016 and 2017, Odyssey Gathering 2018 and Borealis Festival 2018.
Hailing from Edmonton in Canada, Sorsari was born as Alex Jensen and grew up listening to the electronic music of the late 90's and early 2000's.
He began his music career when a friend send him a copy of FL Studio and he immediately fell in love with making electronic music of his own.
Even before Sorsari adopted his current moniker, he was immersed in the world of music. Initially exploring his own sound and creating a blend of dubstep, EDM and trap, Sorsari began to open for acts like Feed Me, Flux Pavilion, Downlink, Kozee, Gemini and Eskmo, to name a few, and collaborated with UK dance music group LMC.
Also cutting his teeth on local festivals and Canadian events, it wasn't long before Sorsari found his signature chilled-out wave sound and got the attention of music giants in the wave scene.
Citing names such as Om Unit, Jake Robertz, MRKRYL, MssingNo and Yung Gud as inspiration, Sorsari could best be compared to the attention to detail of wave producer Klimeks, the brooding production of Skit and the versatility of Kareful. 'Patterns' is certainly Sorsari's most daring release to date.
The upcoming EP not only showcases Sorsari's development as a producer, but also demonstrates an exceptional ability from the artist to build on his own signature chilled-out wave sound, while turning up the heat when he needs to. The EP opens with 'Dreamers', which acts as a warm, ethereal overture, as we are led into the more driving 'WIll We Ever', which incorporates crisp, hard-hitting beats, haunting snippets of vocal manipulation and rising bubbles of synth-sounds.
Sorsari shows his versatility yet again with the third track, 'Monster', an eerie yet uplifting track that flows on pulsing bass drums and edited vocals.
The forth and aptly-named title track, 'Patterns', brings the listener to a darker place, with overlapping melodic patterns flowing over a carefully laid-out wavescape.
The EP takes a dark turn with 'Flayed', which allows one to enjoy how Sorsari pushes the boundaries on the wave genre, incorporating techno and industrial-inspired elements.
Sorsari then takes us back to a more classic wave sound with 'The Great Construct' and 'Closing The Tesseract', keeping the listener on edge with hypnotic synth lines, reverb-soaked vocal samples and infectious drum-beats.
The last track takes us home on a journey of glitch and heavy bass, with Deadcrow's remix of 'The Great Construct', closing off the EP with an epic, danceable wave experience.
With audible influences from across the electronic music spectrum, Sorsari's 'Patterns' EP is one that will stay with listeners for a long time, as this talented wave producer showcases an emotional and versatile palette of sounds.
On his new 'Patterns' EP, Sorsari comments: "I wasn't really influenced by a lot for this EP but it was more of a gateway for me to start writing more wave music at 140 bpm.
I really enjoy this tempo since it brings higher energy into a live environment like a club or festival and it was a nice change from writing a lot of slower tempo tunes (I'm still a big fan of writing slower emotional music).
I'm typically inspired by life and consciousness and this EP was really just a compilation of the 140 bpm tracks that I felt really good about during the time-frame between making the tunes and getting the release lined up."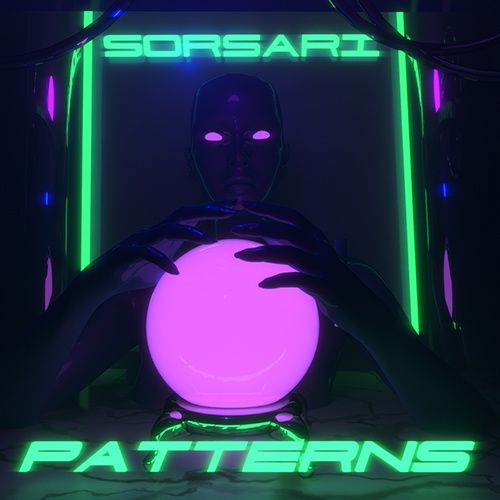 'Patterns'

EP Tracklist
1. Dreamers
2. Will We Ever
3. Monster
4. Patterns
5. Flayed
6. The Great Construct
7. Closing The Tesseract