Multi-instrumentalist, and composer Abraham Brody is set to release his latest immersive single "In The Dream" and accompanying music video on the 28th of September. This follows his debut single "Judith", from his most compelling body of work yet, titled "Crossings" scheduled for release on the 16th of November via Bedroom Community. The album was produced by Francesco Fabris (Ben Frost, Valgeir Sigurdsson, Björk, JFDR) at Greenhouse Studios in Iceland, and since already establishing himself in the classical and performing-arts worlds, rising multi-talented artist.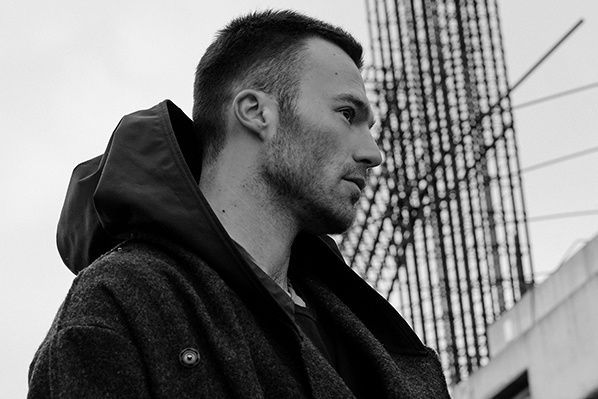 Immersive new single 'In The Dream'
Abraham Brody has received notoriety via tastemaker publications such as The New Yorker, The Independent, The Guardian, Songlines Magazine, The Protagonist Magazine, Harper's Bazaar Magazine as well as performing on shows such as BBC Radio 3, NPR USA (feature on show at National Sawdust, April 2018), Classic FM, Vernissage TV and Labas TV, named 'Top 10 Artist' of 2017 by WNYC New York Public Radio amongst others.
Brody has collaborated with a host of notable musicians and composers to date, including revered Serbian performance artist Marina Abramovic and Czech-based avant-garde composer Iva Bittova, propelling his astonishing career further and encompassing on his own carefully constructed musical language.
Born into a naturally artistic family in the USA, Abraham Brody lived in Austria, London, and Lithuania, before deciding to settle in Reykjavik, Iceland, to further pursue his uniquely mystical vision. Brody also holds residency credit at The National Sawdust and Happy Lucky No.1 Gallery in New York, where he performs his work solo, as well as with Moscow-based group Pletai and Lithuanian singers Trys Keturiose.
He also exhibited his video installation and performance 'ONGON', based on rituals of Buryat Shamans.
Brody released his debut album, "From The Rich Dark Earth" in May 2017, featuring compositions drawn from his extensive research across the Baltic countries.
In April 2018 he made his Kennedy Center debut in Washington D.C., and has also appeared at venues such as the Barbican Centre, Southbank Centre, Rich Mix London, Sziget Festival Budapest, Great Amber Hall Latvia, and Reykjavik Arts Festival among many others, and is also a 2018 recipient of a prestigious grant from the Lithuanian Ministry of Culture to tour his project 'ANCESTORS'.
Comparable to modern classical avant-garde composers such as ANOHNI's Anthony and the Johnsons project, Laurie Anderson and Anna von Hausswolff, Brody has also since been dubbed "Lithuania's male Björk" for his ability to innovate; mixing crushing atmospheric classical sections, dazzling electronics and synthesizers on top of imaginative, passion-soaked vocal layering, and spiritual compositions akin to composers such as Ólafur Arnalds or Icelandic collective amiina.
"In The Dream", Abraham Brody's latest foray into the unpredictable dream world immediately sets the mood for slumber with an engulfing atmosphere, before Brody's velvet, awakening vocals jump start a clear minded experience filled with emotion, sentiment and of course, dream-like textural bliss.
Builds of heart-wrenching stringed instruments fill the air with fantasy before an abrupt vocal line, "I am running, and I can't stop.." paints a perfect picture of how life's uncertainty can easily get the better of one, thus expressing this notion in a remarkably serene fashion.
Commenting on the latest single "In The Dream", Brody adds, "I was thinking of the different layers of relationships - how we make projections on each other, imagining the person in a certain way that may not be the truth. If we are lucky we peel off all the layers and get to see what's within. It's about insecurity, how we are always searching and never satisfied...the more we search the less we find.
"
Live Video with Wooden Elephant ahead of their performance together at London Jazz Festival at Village Underground on the 18th November: 'Red Sun'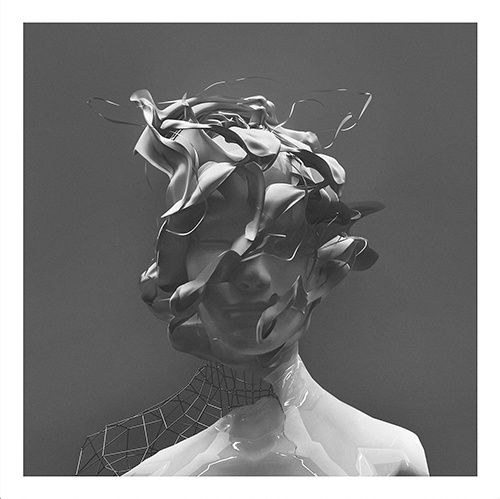 Upcoming Live Dates:
September 28th - Vilnius, Lithuania
September 29th - Kaunas, Lithuania
October 6th - Mengi, Reykjavik, Iceland
October 4th - Bla, Oslo
October 5th - Mengi, Reykjavik, Iceland
October 8th - Bla, Oslo
October 21th - National Sawdust, NYC
November 18th - London Jazz Festival at Village Underground, UK
December 5th - Loftas, Vilnius, Lithuania
January 12th 2019 - Vega, Copenhagen