Experimental-pop artist Dervisis has just shared colorful dreamy visuals for his single 'Missing'! Artist and designer Eva Papamargariti, who created the video, has worked with artists such as Air's JB Dunckel, the label Lower Parts (Terrence Dixon, DJ Stingray, Tendts) and brands such as Nike, MTV and Boiler Room.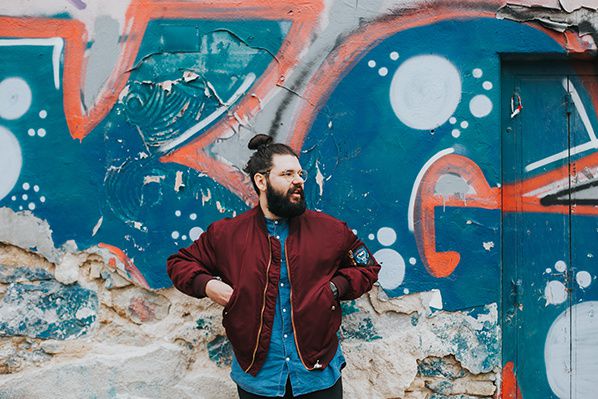 Experimental Pop Artist
Experimental artist Dervisis has shared his self-titled "EP" on 25th May. Initially releasing music under the moniker of Kid Flicks from 2010-2017, Dervisis has now traded this in for his given name, seizing each moment and demanding the future.
During his time as Kid Flicks, Dervisis performed at festivals such as Glimps (2015) in Belgium alongside Bill Ryder-Jones and Hiele, Fengaros (2017) in Cyprus alongside Fantastic Negrito, Bombino and Xylouris White, Eurosonic (2017) in the Netherlands alongside Dua Lipa and Alma. Dervisis has also had the privilege of sharing the stage with eclectic artists Slow Magic, Craft Spells and A Hawk and a Hacksaw, as well as receiving substantial support from prolific publications such as Clash Magazine, The 405, DIY Mag and Impose Magazine as well as world-renowned American radio station KCRW.
Utilizing an array of techniques and values, Nikolaos Dervisis has been dubbed a "musical chameleon", introducing the use of darbuka pattern (an Arabic percussive instrument common among Balkan and Middle Eastern music) inspired beats amidst lush electronics and soulful vocals. He has remixed for producers such as Tendts and Liphemra (aka Phem), released two homemade LPs released by Greek label Inner Ear Records as well as a third and final self-titled album on Klik Records in 2016 respectively.
Born in Athens, Greece, Nikolaos Dervisis grew up on punk influences, playing his first gig at an anti-war anarchist festival before diving into the experimental musical realm. After performing together with a few bands in his early years, Dervisis soon realized where his true calling was.
After receiving a BA in Graphic Design, he then started to experiment between his hometown of Athens and whilst staying in London, by building up an archive of unheard material, and soon after, earned himself a Master of Music degree at Goldsmith, University of London.
Influenced by a multitude of different genres and emotions from the electronic throbs of Burial to the soulful stirs of Stevie Wonder, from the stylings of Turkish percussionist Okay Temiz, right down to the experimental quirks of Sun City Girls.
Characterizing himself as a 'musical nomad', Dervisis produces via a laptop, wherever he may feel comfortable - whether it's inside a tiny venue, or even just a friend's home. However, this is no restriction when it comes to producing music as Dervisis' eclectic palette continues to grow further and further down the experimental rabbit hole, comparable to artists such as Nicolas Jaar, Grimes or Mica Levi, with his sample heavy, vocal processed, electronic-pop antics. Inspired by global pop culture and Eastern Mediterranean influences in a world where both can co-exist, Dervisis has embraced this notion further by pursuing his own brand of 'Eastern Post-Pop' music.
Dervisis' debut EP is something of a future-classic; lush, atmospheric textures roll in-and-out throughout the entire three-track offering like a colour-drenched, dream-induced oil painting.
"Missing" is an explorative post-pop delight; processed vocal-techniques, warm synth tones and percussion lost in bliss. "Voice Call" rises in with a swimming arp-synth amidst a concise, throbbing beat. A phone-call sample rings out against lush, chimed soundscapes before a fully immersive darbuka drum section.
"Sync" is about self-reflective isolation, gushing with sentiment and personality; repeating lyrics "Who do you wanna be?" reminds us all of the uncertainty life can bring. The EP is a profoundly emotive body of work, seeing DERVISIS' sound takes a compelling turn, crowning him a driving force in new-age experimental realm of sound, combining an interesting blend of ambient, chill-house and IDM-esque layers with smooth vocals and unique lyrics.
Speaking of "EP", Dervisis explains: "Both tracks derive from a larger batch of music I've been working on for past 10 months, between my London flat, where I stayed until November 2017 and in my friend's flat in Athens. Because my main instrument is the laptop, I love not actually having a studio and being sort of a music nomad. I love including the influence of any place's energy while experiencing it. And by "any place" I don't mean a different continent, could be a nice cafe or a friend's kitchen."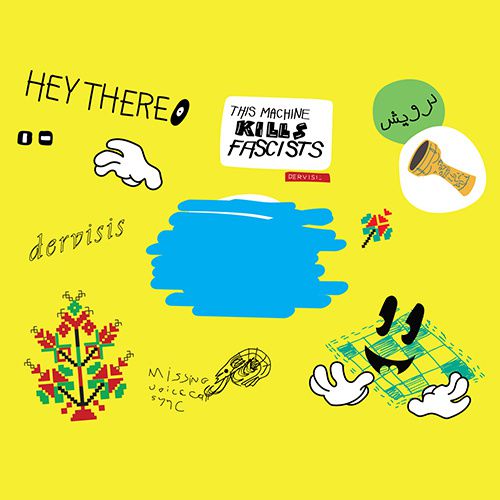 EP Tracklist:
1. Missing
2. Voice Call
3. Sync