Austrian 22-year-old songstress AVEC is set to release her newest single, 'Love' scheduled for release on 13th April, and taken from her forthcoming album Heaven / Hell, out on 14th September via Earcandy Recordings.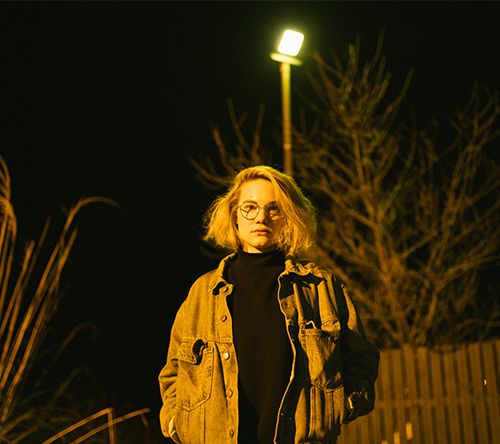 "Heaven / Hell" Album
The track follows success of AVEC's debut record What If We Never Forget released in February 2018 and the dazzling remix package 'Waiting For Remixes' which included remixes by electronic producers Alex Schulz, HOUT and Nora Medin. Surpassing the 400K listener mark on Spotify, AVEC has since garnered support from the likes of CLASH Magazine, Dancing Astronaut, Data Transmission, Paste Mag, Music Week, Noctis Mag, FGUK and major Youtube channels Mr Revillz, The Vibe Guide, Chill Your Mind and MOR Indie, to name a few. AVEC's forthcoming album Heaven / Hell was produced and mixed by Tommy McLaughlin at Attica Audio Studios in Ireland.
Since the release of her first EP Heartbeats in 2015, AVEC has graced the stages of Reeperbahn Festival 2016 with the likes of Biffy Clyro and Get Well Soon, Vilar de Mouros Festival in Portugal with Primal Scream, Morcheeba and The Dandy Warhols, and opened for Zucchero at Burg Clam in her native Austria. In early 2018, AVEC performed at Eurosonic Noorderslag Festival in The Netherlands alongside artists such as Rone, Sigrid, Dillon, Au/Ra and many more. AVEC is looking forward to her performance at The Great Escape in May 2018, and straight after the release of her highly anticipated sophomore record, AVEC will embark on a European tour, stopping over in Belgium, Switzerland and more.
Drawing inspiration from Bon Iver, John Mayer, The Lumineers, Daughter and RYX, AVEC's sound could be best likened to artists such as Lucy Rose or Courtney Barnett, for her thought-provoking and emotive songwriting skills. AVEC deals with difficult personal experiences and feelings through music. Music is her therapy - therapy that not only helps her, but helps others too. Writing from the heart, the deep and meaningful connotations in her lyrics juxtapose the gentle plucking of her guitar strings. Lyrics are the key component in her songs, and sharing her story gives her the creative power to portray human life and feelings through music.
AVEC's latest single 'Love'
AVEC's latest single 'Love' is a sentiment-soaked voyage through the past, present and future - the inevitable clasp of love's unpredictability. Blissed-out guitars and melancholic pianos swim amidst AVEC's velvetine vocal work, above a toe-tapping percussive build as all tone and timbre fuse together to create a storm of affectionate charm.
Commenting on the new single, AVEC says: "Love is such a powerful force - it can make you feel like heaven and as soon as you feel safe, you turn around and you're stuck in hell! It can be self-destructive and at some point it might break you, but in the end, love is a very innocent thing and means nothing less than acceptance, trust and forgiveness - love more! This song is the oldest one on the record - I wrote it in April 2016 and we've been playing it live ever since. While recording this one all the sudden it started raining so heavily and that's what you can hear at the end of the track - it's amazing!"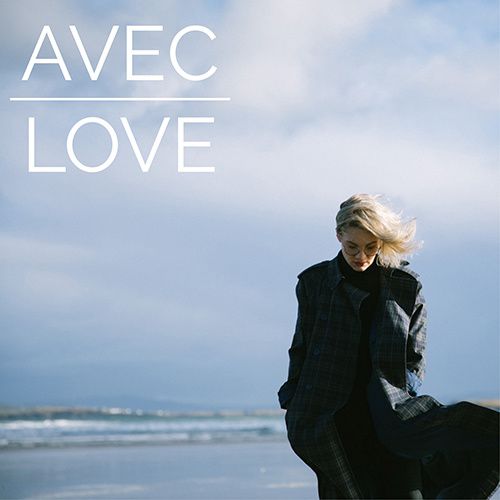 AVEC Upcoming Tour Dates:
25.10.18 - Orpheum, Graz, AT
26.10.18 - ((stereo)), Klagenfurt, AT
27.10.18 - Röda, Steyr, AT
30.10.18 - WUK, Wien, AT
31.10.18 - Alter Schlachthof, Wels, AT
01.11.18 - Gretchen, Berlin, DE
02.11.18 - Nochtwache, Hamburg, DE
03.11.18 - Simplon, Groningen, NL
04.11.18 - Lichting, Eindhoven, NL
06.11.18 - White Noise, Stuttgart, DE
07.11.18 - Rockhouse, Salzburg, AT
08.11.18 - Milla, München, DE
09.11.18 - Treibhaus, Innsbruck, AT
10.11.18 - Spielboden, Dornbirn, AT
11.11.18 - Papiersaal, Zürich, CH
13.11.18 - Beatpol, Dresden, DE
14.11.18 - Stereo, Nürnberg, DE
15.11.18 - Roxy, Ulm, DE
16.11.18 - dasHaus, Ludwigshafen, DE
20.11.18 - Melkweg, Amsterdam, NL
21.11.18 - Luxor Live, Arnhem, NL
22.11.18 - Tivoli Vredenburg, Utrecht, NL
23.11.18 - Alter Schlachthof, Eupen, BE
24.11.18 - Studio 672, Köln, DE