Subsequent to the recently released single and ferocious video for 'Violence', a remix package for 'Sila' (which received support from French tastemaker publications XLR8R, Greenroom and Tsugi) and previous single 'ÂRIÂ', French electronic producer Molécule shares 'ÂRIÂ (The Populists Remix)' produced by Yan Wagner set for release on 28th March via Because Music. This follows the release of Molécule's highly anticipated concept album titled "-22.7°C" released on 16th February, upon returning after a five-week journey across the North Atlantic Ocean, Roman Delahaye, aka Molécule produced an entrancing concept album, after embarking on a life-changing, perception-altering expedition to capture the frigid flow of the Arctic Circle.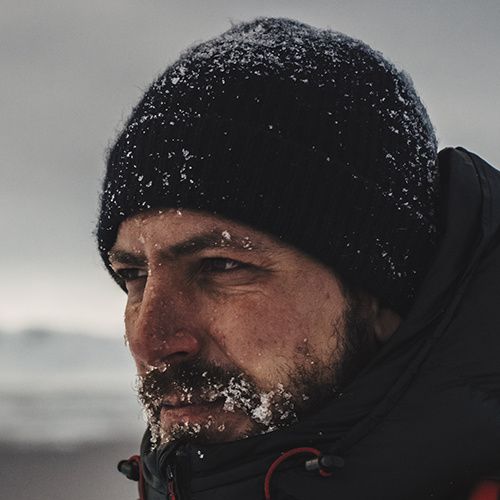 French Producer & Electronic Artist
French-American synthpop artist Yan Wagner aka The Populists has for the last few years been performing across Europe, supporting prolific artists such as AIR (sharing fifteen dates on their last LOVE 2 tour), Goldfrapp, Midnight Juggernauts, Hercules & Love Affair among many others, bringing his new wave, beat driven pop antics to MAMA festival in Paris, as wells as the Chorus des Hauts de Seine and Festival Nouvelles Scènes (Niort). Also recording under the name
The Populists, Wagner's electronic work is inspired by influential acts such as Depeche Mode, Prince and Tangerine Dream, although Yan Wagner's solo work could probably be best described as a merging of sounds from the famed '70s post-punk band Joy Division to more modern textures utilized by acts such as The Soft Moon or Cold Cave.
With a combined play count of nearly 1 million plays between YouTube and Soundcloud, his first album titled 'Forty Eight Hours', Wagner features a collaboration with French pop superstar Etienne Daho, whose extensive career dates back in the '80s.
The album was produced by Arnaud Rebotini (founding member of Black Strobe) and was released in 2012 via Pschent Music and distributed by Alliance Entertainment in US. Yan Wagner's latest album 'This Never Happened' was released in 2017 via leading imprints such as [PIAS] and Her Majesty's Ship respectively.
Parisian label Mille Feuilles
Head of independent Parisian label Mille Feuilles, Molécule has worked with other prominent labels in the past such as Sounds Around, Aktarus, Underdog Records and [PIAS]. He has released numerous remixes, singles, EPs, eight full-length LPs, and in 2017, Molécule represented France at the annual edition of SXSW Festival in Texas, USA. In 2018, Molécule performed at Eurosonic Noorderslag Festival in Groningen, The Netherlands alongside notable artists such as Rone, Sigrid and Högni, and has also recently performed to an overflowing crowd of over 1500 fans, exceeding maximum capacity at the iconic Parisian venue Elysée Montmartre.
The entire performance can be viewed over at ARTE.TV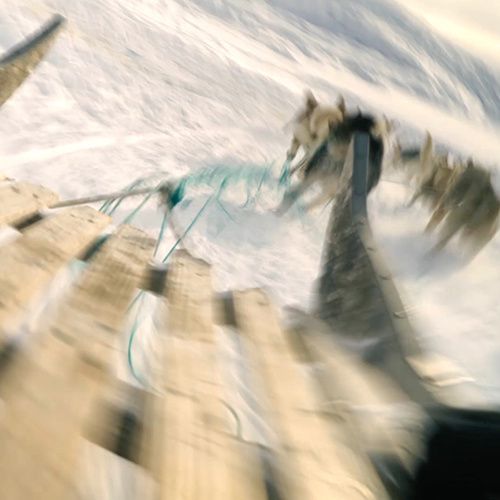 Molécule's music
Influenced by nature, isolation and human existence, Molécule's music could be best comparable to electronic and experimental techno artists such as the swelling atmospheres of Kevin Gorman, the sawtooth pulsing of German producer Helena Hauff and the investigative experiments conducted by Silent Harbour, thrown into a cohesive blender to form Delahaye's deeply constructed signature tone.
Yan Wagner's The Populists remix of Molécule's 'ÂRIÂ' is a percussive journey through the unknown; filled to the brim and overflowing with texture, bouncing synth basslines swim amidst howling scapes and swirling arpeggios. A deep, steady beat invites us into the abyss, and striking orchestral samples frighten through jolted, unpredictable strikes. A dangerously hostile slap-bass section rolls out and panic slowly disintegrates to an abrupt, steep pause.
Commenting on the remix, Yan Wagner states: "I was stunned by this track of Molécule, by the sounds of ice, the polar coldness of the sounds but also the roundness of the kick reminding the Earth, the vital nature of the poles ... For this Remix I wanted to emphasize the danger these regions are into. I had in mind a devilish ride in a sled on a cracked ice floe about to sink forever in the oceans. "