Brighton-based independent singer-songwriter ALAN BONNER shares captivating track "Tiergarten" ahead of his upcoming EP titled "Songs In The Key of Sea - The Galway Bay'' scheduled for release on 6th April via Kobalt Label Services.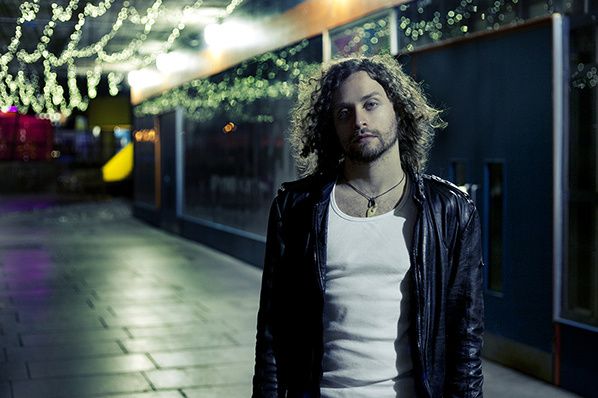 Brighton-based singer-songwriter ALAN BONNER releases new EP, announces UK Dates
'Songs In The Key of Sea - The Galway Bay' EP
Since gracing the world of sound, ALAN BONNER has released three full-length albums and has received considerable amounts of exposure, gaining airplay on BBC Music 6's Tom Robinson and being featured on MTV Italy, Grazia, Gay Times, Attitude, Time Out London, RTE Ireland, Indie Berlin, QX Magazine and Surviving The Golden Age among others. He has also worked with producer and Ninja Tune alumni Aneek Thapar on his 2016 album "Night Music".
ALAN BONNER had since his early childhood, always dreamed of pursuing a musical career. After a nerve-wracking impromptu school performance, BONNER immediately began to show an interest in music. Fast forward to early adulthood, and newly found inspirational hooks, BONNER then made the decision to make music a priority, coincidentally jolted after hearing a song by American songstress Tori Amos. ALAN BONNER began to shape his heartfelt and intimately atmospheric signature style by learning piano and focusing more on vocal delivery and tone.
ALAN BONNER has performed at some notable festivals such as Komedia in Brighton, Leestock Festival in the UK, and Cantautori d'Italia, a prestigious Italian festival, and shared stage with artists such as English singer-songwriter David Ford and Fyfe Dangerfield of indie-rock band Guillemots as well as notable venues such as Ronnie Scott's Jazz Club in London. BONNER has also held extensive tours across the UK, Ireland, Europe, Australia, USA and founded legendary music nights in Berlin at Laksmi & Alaska Bar, attracting musicians and performers from all corners of the globe.
Influenced by an array of similarly like-minded artists, from the legendary quirks of David Bowie, right down to the sultry stylings of American-Canadian singer Rufus Wainwright, BONNER's music could probably be best described as a cohesive blend of vocal comparisons between artists such as Bon Iver, Ben Howard or James Blake, for his striking, yet delicate vocal technique.
ALAN BONNER's "Tiergarten" is an emotive journey through self-reflection and hope; melancholic pianos shimmer and pour like torrents of elation against complimentary female and male voices, synced like colourful parallel auras in unison. Sorrow-soaked cello textures flow through a river of intimacy, gracing each impassioned piano chord struck.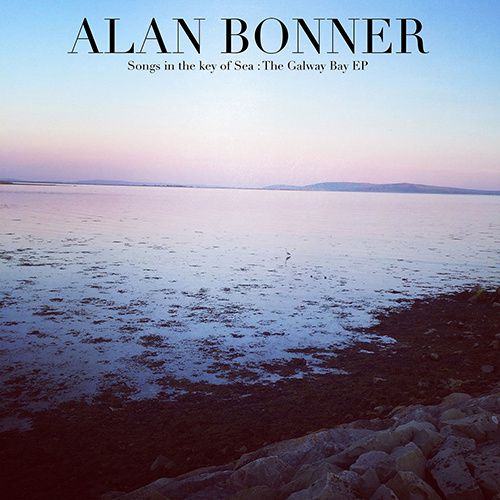 "Songs In The Key of Sea - The Galway Bay'' was recorded in Galway, Ireland last Summer and features guest musicians from Galway's thriving music scene. Commenting on the new EP, ALAN BONNER explains: "'Songs In The Key Of Sea' is an understated affair with no bells or whistles or overblown production. Just an honest snapshot of a moment in time. It is a love letter to absent friends and lost lovers. An exploration of love, loss, hope, and healing. Understated and heartfelt, resilient and hopeful."
BONNER will be playing live dates in the UK and Germany. Expect impending updates about ALAN BONNER and his exciting new EP.
'Songs In The Key of Sea - The Galway Bay' EP Tracklist:
1. Augustine
2. The River
3. Torch Song (ft. P Reidy)
4. Carry You
5. Tiergarten
Upcoming Tour Dates:
24 March: Junkyard Dogs Arts Cafe Brighton, UK
6 April: The Workman's Club Dublin, IRE
7th April: The Commerical Limerick, IRE
10th April Charlie Malone's Limerick, IRE
12th April: Club De Burgos Galway, IRE
13th April: Nellie Fred's Dingle, IRE
22nd April: Junkyard Dogs Arts Cafe Brighton, UK
17th June: Spice Of Life Soho, London, UK
20 September: Artlners Berlin, DE
21 September: The Blue Note Jazz Club Dresden, DE