Leonardo successfully completed the Factory Acceptance Test activities for the air traffic management solution and the new generation SIR-S radar systems and relevant antennas for Mersing, Langkawi and Kuala Lumpur International Airport, with the full satisfaction of the Malaysian Department of Civil Aviation.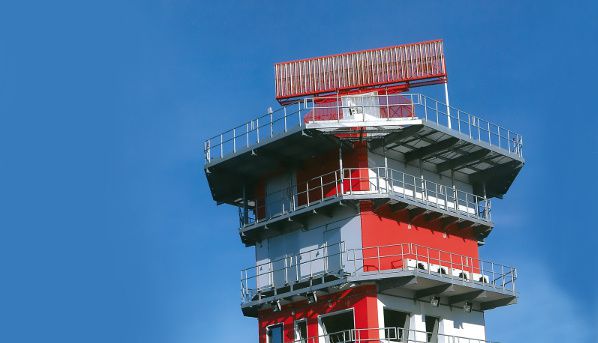 Leonardo successfully completes factory acceptance tests for new Kuala Lumpur air traffic control centre
• Leonardo successfully performed more than a thousand trials in the last months
• The contract, signed in 2016, includes the provision of best in class ATC radars and systems
• Leonardo technologies meet the most advanced operational needs of the worldwide air traffic management customers
The tests were carried out in the frame of the upgrade of the new Kuala Lumpur air traffic control centre
at Kuala Lumpur International Airport (KLIA). The deal is part of a wider programme awarded by the Malaysian Department of Civil aviation to the participated local company, AAT. Thanks to its advanced technologies and highly dependable solutions, in 2016 Leonardo was selected as the leading Original Equipment Manufacturer (OEM) to partner with AAT for the overall provision for the implementation, design and supply for the new KLIA air traffic control system of the Kuala Lumpur Flight Information Region.
The project includes the design, development and construction of a new air traffic management centre to replace the current system placed at Sultan Abdul Aziz Shah Airport. Primary and secondary radar, Automatic Dependent Surveillance – Broadcast technology (ADS-B), a Ground-Based Augmentation System (GBAS), a Global Navigation Satellite System (GNSS) monitoring, VHF radios, AFTN/AMHS gateways and navigation aids are components of the supply. The comprehensive solution clearly demonstrates Leonardo's technology leadership in the provision of complex systems.
"The over one thousand successful tests were performed to guarantee the best performance of our systems to one of our most prestigious and historical customers who have relied onto our technologies over the last 20 years. The new systems will represent the best-in- class solution and will allow Malaysia to have state of the art systems to manage airspace in the years to come" declared Davide Cioppi, Traffic Systems Line of Business director at Leonardo.
Leonardo was selected, in a competition with all major providers, as it met the strict technical and functional specifications imposed by Malaysia and offered a smooth and safe operational transition from the current Centre in Subang to the New Centre in Sepang at no integration risks, being Leonardo, also the provider of the current system. The company's track record in quality, performance, reliability and life cycle support has offered to the End User the confidence that the Leonardo solution represented the safest and best value approach for Malaysia. Leonardo is a major international provider of large-scale, complex solutions for Air Traffic Control and Management (ATC/ATM) systems. Over the past half century, the company has delivered more than a thousand primary and secondary radars in more than 150 countries, providing users with innovative, proprietary technology solutions based on efficiency, safety, performance, and environmental sustainability.