Bye Aerospace (the "Company"), an aerospace company applying innovative electric and solar-electric propulsion technologies to aviation markets, today announced it has successfully closed its latest round of funding. Galileo Global Securities and Ashanti Capital were key participants in the $5 million Series C financing round.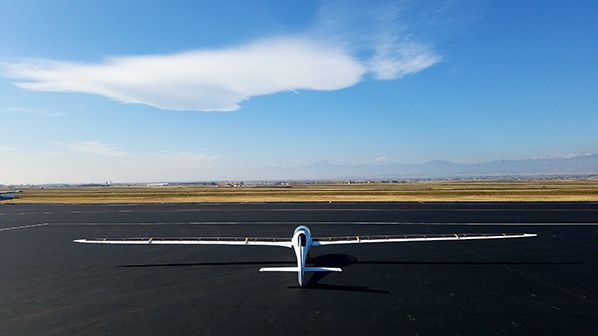 Bye Aerospace Closes Series C Funding Round
Company is Developing the World's First Certified Electric Aircraft
Privately-held Bye Aerospace is a recognized pioneer in electric propulsion for aviation. Momentum is developing globally around the benefits of electric, solar-electric, and hybrid propulsion systems for all types of aircraft. Bye Aerospace believes that its research and development over the last decade puts it in a unique market position and it has two prototypes being made ready for flight. The first prototype is an electric flight training airplane, called the Sun Flyer 2; the second is a long endurance atmospheric satellite UAV, called StratoAirNet.
"We are very pleased to complete this key financial milestone, raising over $5 million of investment capital in our Series C round," George Bye, CEO said. "We are also grateful to Galileo Global Securities for its participation, advice and support of our business plan to bring certified electric aviation to market, and to Ashanti Capital, an Australia based firm, for its assistance in introducing our Company to the Pacific Rim community."
Galileo Global Securities, is an investment banking and advisory firm based in New York City. Ashanti Capital is an institutional stockbroking and advisory firm licensed in Australia with offices in Perth and Hong Kong.
"Galileo is happy to share our enthusiasm for the visionary while pragmatic approach followed by Bye Aerospace to be at the forefront of the electric airplanes revolution," said Francois Pages, Managing Partner and CEO of Galileo. "We are very committed to continue assisting the company in its future development."
"The closing of the Series C financing represents an important new milestone for the Company as it nears first flight for both the Sun Flyer 2 and StratoAirNet," said Robbie Hamilton, Managing Director of Ashanti. "The aircraft were both extremely well received in Hong Kong, Singapore and Australia. This enhancement of Bye Aerospace's register comes at an important time for the Company as it moves to a transformational year in 2018."
Bye Aerospace designs and builds advanced aircraft products for general aviation, aerospace and defense, near-space and atmospheric satellite markets. The Company is developing an advanced, high-altitude, long-endurance solar-electric unmanned aerial vehicle (UAV) called "StratoAirNet." Bye Aerospace is also developing a family of electric aircraft, called "Sun Flyer 2" and "Sun Flyer 4," with two and four seats, respectively. The Sun Flyer is intended to be the first certified electric GA aircraft. Sun Flyer 2 is primarily targeted to the flight training market, while the Sun Flyer 4 also appeals to pilot owners. Prototypes of both aircraft are in final ground test stage and preparing for first flight.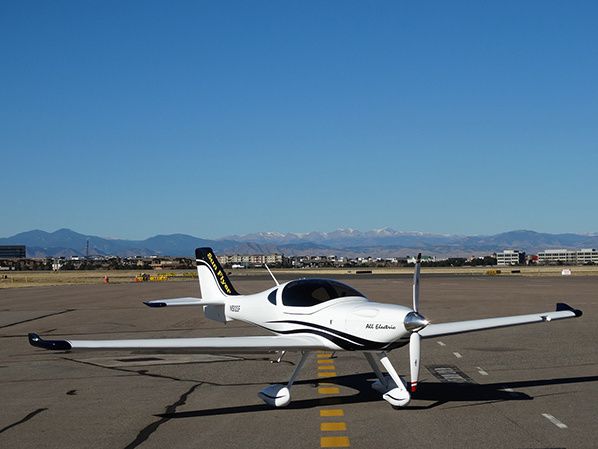 About Bye Aerospace
Bye Aerospace is an innovator of sophisticated aerospace technology focused on applying advances in energy and design efficiencies to aerospace applications. The company was founded in 2007 by George Bye and is headquartered near Denver, Colorado. For more information: www.ByeAerospace.com and www.GeorgeBye.com.
About Ashanti Capital:
Ashanti Capital is an institutional stockbroking and advisory firm licensed in Australia with offices in Perth & Hong Kong. Ashanti services the Pacific Rim with a bespoke approach to Corporate Finance, Institutional Sales and Funds Management services. The principals also manage the Ashanti Investment Fund which has a global mandate focusing on emerging companies. Ashanti has acted in a consulting capacity to the Company. For more information: www.ashanticapital.com.au
About Galileo Global Securities
Galileo Global Securities is a New-York based investment bank with a focus on cross-border advisory, M&A and Private Placement activities. The firm, created in 2003, has long established deep relationships in Asia, Europe and North America with an exclusive commitment to the private markets. For more information: www.galileoglobalsecurities.com