To celebrate and promote Viennese Modernism the Vienna Tourist Board is inviting the German and British public to engage in a conversation about the controversial perception of artwork of that era until the end of November. The campaign's core pieces are nude paintings by Egon Schiele, one of the main protagonists of Vienna, circa 1900, and creator of expressionist materpieces, groundbreaking at his time – and perhaps still too daring today?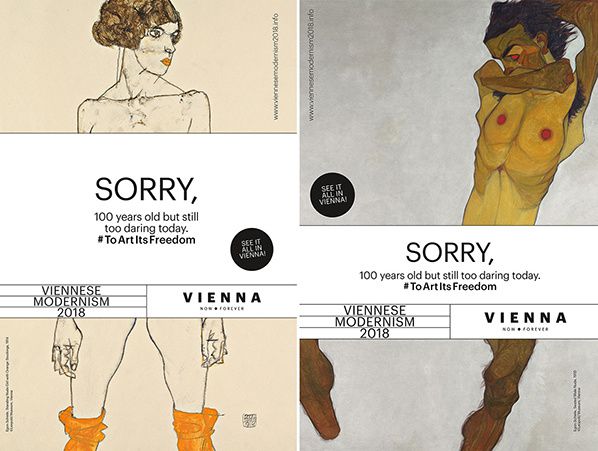 Egon Schiele
"We are putting up Schiele's pictures in public spaces, but in compliance with advertising laws we are compelled to cover up parts of them – this shows that they are still considered daring, even 100 years down the line. This is our way of underlining our core message: the protagonists back then were ahead of their time.
So far ahead that they are still the focus of debate to this day." Vienna Tourist Board CEO explains the campaign's background. Digital advertisements that had originally been approved, were declined both online and on social media platforms clearly demonstrating that nudity and its acceptance is not limited to the offline world.

Viennese Modernism was probably the most important epoch of art and culture in Vienna. In 1918 four of its most important protagonists died: Gustav Klimt, Egon Schiele, Otto Wagner and Koloman Moser. One hundred years later, Vienna celebrates their legacy alongside many other personalities of that time including Sigmund Freud, Gustav Mahler or Arnold Schönberg – as well as numerous groundbreaking achievements of Vienna circa 1900.
How Egon Schiele's works continue to cause a sensation and arouse strong emotions 100 years on.
What Egon Schiele dared to do in 1900 continues to cause a stir to this day ...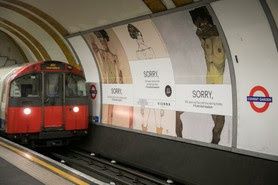 Gallery. The Naked Truth
The unflinching nudity originally planned for the campaign fell victim to censorship.
A number of providers of advertising spaces demanded that genitals were covered graphically, while others categorically refused even to put up a censored version. The Schiele works Reclining Female Nude and Seated Male Nude are part of the Leopold Museum permanent collection.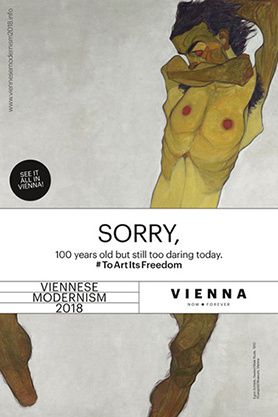 Egon Schiele – the unflinching expressionist
A short but prolific life, an incredible talent and an urge to express – please meet one of the "most modern" artists of all times.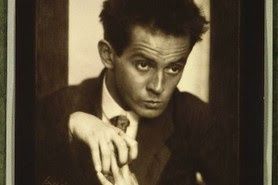 Body images mirrored in the "irrecoverable I"
An essay explaining the relations between Schiele, Vienna circa 1900, Freud, and the fascination of Eros and Thanatos.