XTI Aircraft Company (XTI) announced it received several additional orders and deposits from customers under its pre-sales program. "We're pleased with the strong interest that we received at NBAA's 2017 Business Aviation Convention," said Robert LaBelle, Chief Executive Officer of XTI. "These are serious buyers who reserved a priority number for the eventual commercial production of the TriFan 600. We're focused on that goal."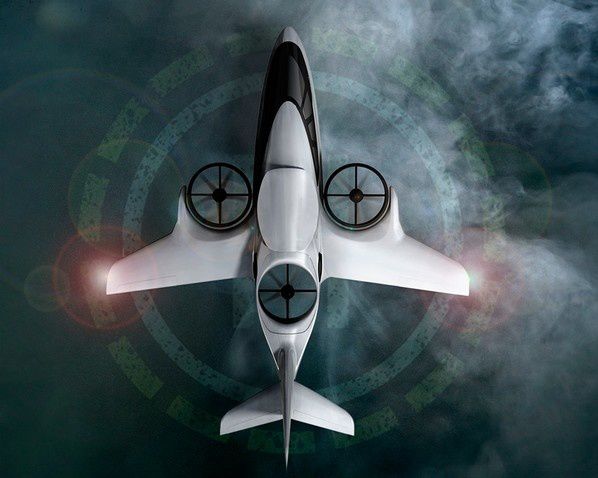 XTI Aircraft Company Accepts More Orders for TriFan 600 Vertical Takeoff Airplane
Orders booked at National Business Aviation Association Convention
XTI officially launched its prototype program at this year's NBAA trade show in Las Vegas. The company stated that the response at the show was very positive and generated additional financial and strategic relationships for the company. "Hundreds of people visited our booth over the course of the three-day show," LaBelle added.
The TriFan 600 is a major breakthrough in aviation and air travel. The six-seat TriFan 600 will have the speed, range and comfort of a luxury business aircraft and the ability to take off and land vertically, like a helicopter. It will travel at 345 miles an hour, with a range of up to 1,200 miles. Using three ducted fans, the TriFan lifts off vertically. Its two wing fans then rotate forward for a seamless transition to cruise speed and its initial climb. It will reach 30,000 feet in just ten minutes and cruise to the destination as a highly efficient business aircraft.
On June 19, at this year's Paris Air Show, XTI announced its first orders for the TriFan 600 under the company's pre-sales program. "With these new orders at NBAA, it's clear that the market continues to recognize the value proposition of our unique and revolutionary airplane and its patented technology," said LaBelle. "Vertical takeoff combined with long-range, the speed and comfort of a business aircraft, and our quieter and cleaner state-of-the-art hybrid-electric propulsion system."
XTI launched a formal stock offering in 2016 under SEC Regulation A+, which is open to all unaccredited and accredited investors around the globe. Shares in XTI may be purchased at www.startengine.com/startup/xti providing a unique opportunity for the general public to invest in an aerospace company with a game-changing product, a world-class leadership team, and significant growth potential.
Simultaneously with the equity crowdfunding financing, accredited investors may participate in XTI's $20 million Series B round. Accredited investors seeking more information should contact Mr. LaBelle at rlabelle(@)xtiaircraft.com (571) 216-1594.
ABOUT XTI AIRCRAFT COMPANY
XTI Aircraft Company is a privately owned aviation business based near Denver, founded in 2012. XTI is guided by a leadership team with decades of experience, a deep well of expertise, and success bringing new aircraft to market. XTI is founded on a culture of customer-focused problem solving to meet the evolving needs of modern travelers.