Jeff Poole, the Director General of CANSO, the Civil Air Navigation Services Organisation, has briefed the Council of the International Civil Aviation Organization (ICAO) on the global trends affecting air traffic management (ATM), the challenges it faces and what CANSO, ICAO and States can do to address these challenges. He emphasised that CANSO seeks to ensure full alignment between its priorities, initiatives and programmes with those of ICAO, most notably the Global Air Navigation Plan (GANP) and the Global Aviation Safety Plan (GASP). Jeff Poole outlined five challenges and key trends affecting ATM.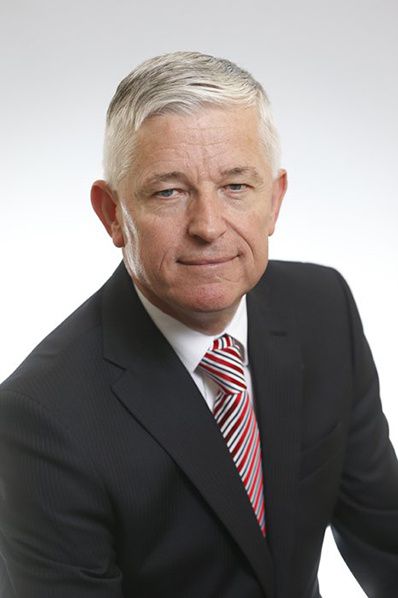 CANSO DIRECTOR GENERAL BRIEFS ICAO COUNCIL ON TRENDS AND CHALLENGES IN GLOBAL AIR TRAFFIC MANAGEMENT
First, is to secure the necessary investment to modernise and improve ATM infrastructure to be able to handle the growth in air traffic. The ATM industry is playing its part through more efficient procedures and new technologies. States have a vital role in modernising airspace by implementing the ICAO Aviation System Block Upgrades (ASBUs); ensuring adequate public finance is made available to invest in ATM infrastructure; and developing more robust ATM implementation plans to guide funding priorities.
Second, is to harmonise airspace across regions to improve efficiency. Airspace should be organised and air navigation services (ANS) delivered in line with operational requirements not national boundaries; this can be helped by States delegating the provision of ANS services to another State or provider. Harmonisation can also be progressed by States sharing data through collaborative decision-making; implementing performance-based navigation, which allows aircraft to fly more efficient routes with greater accuracy; and implementing air traffic flow management, which regulates air traffic to ensure available capacity is used efficiently.
Third, is to manage new technologies, particularly focusing on how they impact on people in ATM and on the business. For example, remote air traffic control towers and digitisation of towers bring many benefits and CANSO urges IACO and States to take a performance-based approach to their regulation. Similarly space-based ADS-B enables surveillance in remote and oceanic areas not currently covered. CANSO asks ICAO to evaluate and update current standards and recommended practices (SARPs) to introduce space-based ADS-B into the current ATM systems. With aviation systems becoming more interconnected, they have become more vulnerable to cyber-attack. CANSO is pressing for a global interoperable closed network, inaccessible to the public; and for States to promote robust cyber-security measures.
Fourth, is to accommodate the growth in new non-traditional users of airspace. For remotely piloted aircraft systems (RPAS) or drones, CANSO is calling for globally harmonised, performance-based regulations to ensure all States adopt the same standards, with compulsory registration of drones and certification and training for drone users. For high altitude balloons, CANSO is working with ICAO to develop separation standards between balloons and aircraft; and on managing risks to aircraft from unexpected descents. And with regard to the increase in space vehicles, CANSO is working on measures to integrate the safe passage of space vehicles through airspace with ATM; and is calling for clear rules and coordination between the different responsible bodies to manage such vehicles at all altitudes.
Fifth, is to maintain and further improve aviation safety despite the growing demand, new entrants, and increased complexity. CANSO is implementing the Standard of Excellence in Air Navigation Services – Safety (SEANS-Safety) to assess the safety management systems of ANSPs; and is asking ICAO to promote it so it becomes a standard for all air navigation service providers (ANSPs). CANSO is also asking States to ensure that a 'Just Culture' operates in their organisations.
Jeff Poole concluded: "To support the growth of air traffic around the globe, ICAO, States, ANSPs, the aviation industry, and CANSO have to cooperate to modernise ATM. This will lead to economic benefits for States, including improved connectivity and GDP growth. States need to ensure adequate finance is made available to invest in ATM infrastructure. Cooperation on regional initiatives will help harmonise airspace and improve efficiency. CANSO will lead from the ATM industry side; we look to ICAO to continue the wider leadership role with States and regulators."
Later this week, the CANSO Director General will speak at the ICAO Remotely Piloted Aircraft Systems Symposium on the subject of collaborating to enable safe operations. He will then participate in the two-day ICAO Council Off-site Strategy Meeting.