Flybe announces extensive 2018 summer schedule from France. Leading regional airline's summer programme features 36 routes with a choice of up to 312 flights a week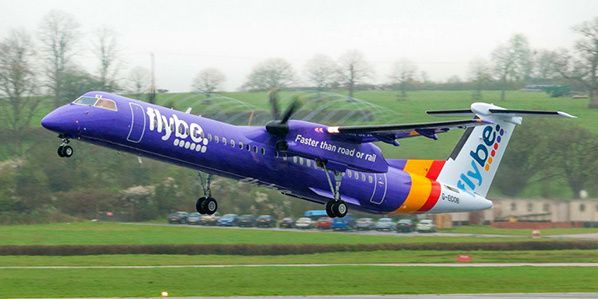 Flybe announces extensive 2018 summer schedule from France
Understanding that many of its customers like to plan early to take advantage of the best possible prices, Flybe, Europe's largest regional airline, has today (1st August 2017) announced its extensive 2018 Summer schedule from France. This features 36 routes offering a total choice of up to 312 flights a week to the UK.
Seats are on sale now
Seats are on sale now at www.flybe.com from €38 one way including taxes and charges and are currently available for travel between 25th March and 17th June 2018.
14 regional airports across France
Flybe will operate summer flights from 14 regional airports across France to destinations throughout the UK as well as from Paris Charles de Gaulle. Flights into Flybe's hubs in Manchester and Birmingham offer opportunities for seamless onward connections with its domestic network as well as onward travel to longer haul global destinations with its codeshare airlines.
Another popular destination is Southampton, the gateway to the attractive South coast of England from where convenient train services also operate at a station just 90 steps from the terminal, so passengers can be in the heart of London in just under two hours.
Christine Ourmieres-Widener, Flybe's CEO, comments:
"We have listened to our customers' feedback and know that many like to plan their travel far in advance. So we have worked hard to put our 2018 Summer schedule on sale that much sooner this year to allow customers the opportunity to plan their next summer travel early. Our new schedule also highlights Flybe's ongoing commitment to making possible unparalleled connectivity from regional airports to destinations across the UK, Europe and beyond."