George Bye, CEO of the company developing the Sun Flyer family of electric aircraft, will be the featured speaker at 11:30 a.m. local time on Sunday, July 23, during EAS2017 sponsored by the CAFE Foundation.
EAS2017, July 22-23 at the University of Wisconsin Alumni Welcome and Conference Center in Oshkosh, will feature presentations on the revolution in urban air mobility as a case study in early-entry practical market opportunities in all-electric, hybrid and autonomous flight.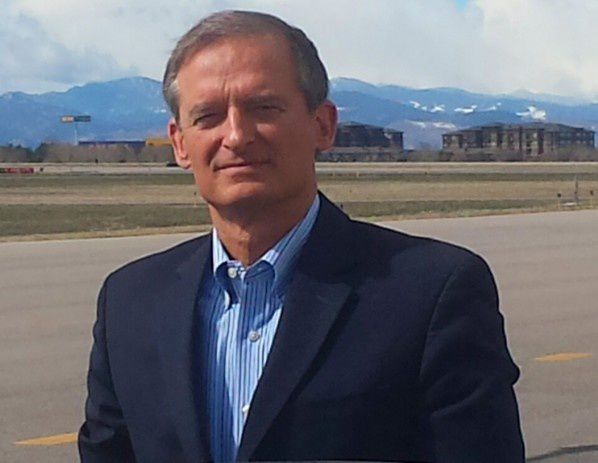 George Bye to Speak at CAFE Foundation's EAS2017
« We are grateful to the CAFE Foundation for their recognition of the impact of the Sun Flyer program," Bye said.
"We believe the Sun Flyer family of aircraft, especially the soon-to-be-announced Sun Flyer 4, will have a significant impact on the revolution in urban air mobility, given the many benefits, including the low operating costs associated with electric flight."
Sun Flyer will be the first FAA-certified, U.S.-sponsored, practical, all-electric airplane to serve the flight training and general aviation markets. It features a low operating cost, low aircraft unit cost, low noise and the elimination of exhaust pollutants. Electric energy, or "fuel," cost for Sun Flyer is multiples lower compared to the per-hour cost for piston-engine leaded avgas.
The prototype two-seat Sun Flyer, called "Sun Flyer 2," will be on static display in Booth #19 (near the entrance) at EAA AirVenture Oshkosh, July 24-30.
ABOUT AERO ELECTRIC AIRCRAFT CORP.
AEAC is developing Sun Flyer, the first FAA-certified U.S.-sponsored, practical, all-electric airplane serving general aviation and the aviation flight training market. .

ABOUT GEORGE BYE
George Bye, an aviation pioneer, is the CEO and Founder of AEAC. Among his aircraft designs are a small solar-electric hybrid UAV, electric aircraft and technologies and the new, solar-electric hybrid UAV program, StratoAirNet and Silent Guardian. Previously, he launched, developed and led the Company designing the Javelin, a transonic two-seat jet for military and civil utility. Bye has a B.S. in Engineering from the University of Washington, is an ATP rated pilot and has logged over 4,000 flying hours. He was a USAF instructor pilot in the supersonic T-38 for Euro-NATO Joint Jet Pilot Training, C-141B Instructor Aircraft Commander and is a veteran of Desert Storm.