XTI Aircraft Company (XTI) announced that Silicon Valley investor and serial entrepreneur Paul Willard has joined XTI's board of directors for a three-year term, effective June 15, 2017.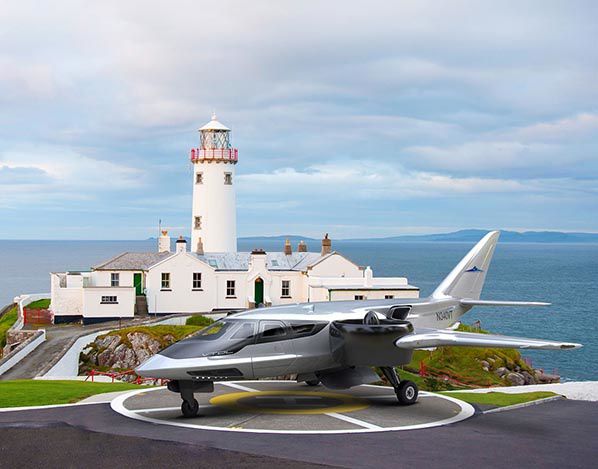 XTI Aircraft Company Expands Board with Silicon Valley Investor
"Paul spent seven years as a Boeing aerodynamics engineer," said David Brody, founder and Chairman of XTI, "including work on VTOL aircraft. This by itself would be reason enough to invite Paul to join our board. Yet, he brings so much more, as an investor in XTI, as a visionary investor in other early stage companies, and as co-founder of successful investment funds."
Paul Willard commented, "XTI's leadership team and the TriFan technology are impressive, and I appreciate the opportunity to join a project with a veteran team, a disruptive product, and a substantial addressable market. In addition to my personal stake in the company, I hope to make a contribution assisting with our capital raise, and helping to create a solid foundation for XTI's long-term success."
Robert LaBelle, XTI's Chief Executive Officer, added, "Paul has actively managed technology startups in Silicon Valley since 1999. His combination of skills and experience is very rare and is ideal for XTI as we continue to develop the TriFan 600 and to raise capital for our revolutionary vertical takeoff airplane."
The TriFan
The TriFan is a major breakthrough in aviation and air travel. The six-seat TriFan 600 will have the speed, range and comfort of a business jet and the ability to take off and land vertically, like a helicopter. It will travel at over 300 miles an hour, with a range of over 1,200 miles. Using three ducted fans, the TriFan lifts off vertically and then its two wing fans rotate forward for a seamless transition to cruise speed and its initial climb. It will reach 30,000 feet in just ten minutes and cruise to the destination as a highly efficient business aircraft.
On June 19, at the Paris Air Show, XTI announced its first three orders for the TriFan 600 under the company's pre-sales program. Mr. LaBelle said that the customer is a globally recognized operator who intends to place the airplane into service flying priority passengers and cargo in VIP and Utility missions in multiple challenging environments. "The market is recognizing the value proposition of our unique and revolutionary airplane and its patented technology," said LaBelle. "Vertical takeoff combined with long-range, the speed and comfort of a business jet, and our quieter and cleaner state-of-the-art hybrid-electric propulsion system."
XTI launched a formal stock offering in 2016 under SEC Regulation A+, which is open to all unaccredited and accredited investors around the globe. Shares in XTI may be purchased at www.startengine.com/startup/xti providing a unique opportunity for the general public to invest in an aerospace company with a game-changing product, a world-class leadership team, and significant growth potential.
Simultaneously with the equity crowdfunding financing, accredited investors may participate in XTI's $20 million Series B round. Accredited investors seeking more information should contact Mr. LaBelle at rlabelle@xtiaircraft.com (571) 216-1594.
ABOUT XTI AIRCRAFT COMPANY
XTI Aircraft Company is a privately owned aviation business based near Denver, founded in 2012. XTI is guided by a leadership team with decades of experience, a deep well of expertise, and success bringing new aircraft to market. XTI is founded on a culture of customer-focused problem solving to meet the evolving needs of modern travelers.