Patrouille de France USA Tour 2017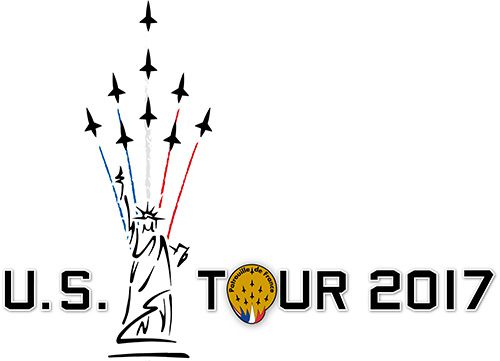 Operation in North America
This operation in North America will mobilize more than 70 airmen, pilots, mechanics, support staff, 10 Alphajet, 1 Airbus A400M Atlas and 25 tons of equipment, demonstrating French Air Force reach capabilities.
The ferry flight will include 4 refueling stops United Kingdom, Iceland, Greenland and Canada.
During this month-and-a-half long journey, the Patrouille de France will perform 30 transit flights and 12 demonstration flights during commemorations and air shows, meet the 2 mythical demonstration teams Thunderbirds and Blue Angels and fly over 9 symbolic monuments of the Franco-American relationship, such as the Statue of Liberty in New York.
The highlights of the tour
Among the highlights of the tour, the Patrouille de France will participate in the centennial commemoration of the US entry into World War I, on April 6th in Kansas City (Kansas).
This symbolizes the enduring friendship and unfailing brotherhood of the two countries. The operational cooperation between France and the United States, major partners in the fight against terrorism, is now at an unprecedented level.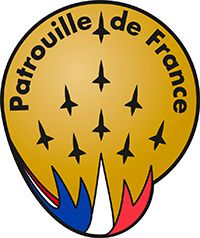 On April 21st the Patrouille de France will also join the French Air Force Rafale, presently participating in TEI exercise (Trilateral exercise initiative) at Langley Air Force Base, Virginia. This advanced exercise prepares American, British and French Air Forces to engage jointly in highly contested scenarios.
The engagement of the most advanced fighters (F-22, F-35, Rafale, Typhoon) is a testament to the high level of interoperability and mutual trust between the three partners.
#PAFUSTour