Vineyards & Excursions
The Frontonnais wine tourism
The Fronton Wine Tourism is one of the new axes of the Haute-Garonne department to promote tourism in our beautiful department.
The application at the national label "Vignobles & Découvertes" is part of this approach. You, like me, are increasingly sensitive to labels and it is useful to look at the meaning of it to understand its usefulness and importance.
What is the national label "Vignobles & Découvertes"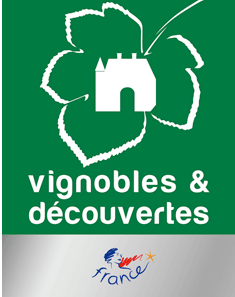 Established in 2009, Vignobles & Découvertes label is awarded for a period of 3 years by Atout France, after the recommendation of the Superior Council of Wine Tourism, to a destination for tourism and wine vocation proposing an offer of multiple and complementary tourism products (accommodation, catering, cellar tour and tasting, museum, event...) and allowing the client to facilitate the organization of his stay and direct him on qualified services.
The "Vignobles & Découvertes" label is a collective trademark, the brand Vignobles et Découvertes, the administration and the awarding procedure are governed by usage regulations.
Getting application for the brand Vignobles et Excursions
The brand distinguishes destinations offering a full range corresponding to a practice of short stay, relevant on the theme of the vineyard, and quality.
Applicants must assemble accommodation, catering, wine cellars discovery activities, and visits to cultural sites, discoveries of natural areas, local know-how, leisure activities, events, and accommodation facilities meeting the requirements of the usage regulations and engaged in the process. The brand aims to develop networking, promoting the emergence and enhancement of qualified products in line with new expectations and practices of tourist customers sensitive to vineyard tourism.
Atout France

Tourism Agency of France
Atout France aims to develop French tourism through several missions:
Observe and analyse tourist markets
Strengthen French tourism and its market
Optimize the quality of services
A territory of local action, national and international
Superior Council for Vineyard Tourism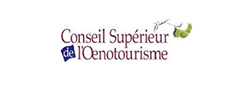 Created in March 2009 at the initiative of the Minister for Tourism and the Minister for Agriculture, the Superior Council of Wine Tourism is chaired by Florence Cathiards.
This is an instance of reflection and proposals, incorporated association under the 1901 law, which brings together actors of wine culture and tourism to develop a dynamic of wine tourism in France.
Burgundy does not go without tourism
Bordeaux/Burgundy with the theme of the month for our event Sunny Monday was more than natural to focus on the wine tourism and the national label "Vignobles & Découvertes".
Translated by Carrie