Berlin live from Toulouse
Press conference
Invited to this press conference, I come out with one goal, block dates to discover Berlin. Whether in pricing or flexibility, all is reunited now to discover the German city directly via Toulouse.
Toulouse-Blagnac Airport
For a bit more now than a month, Berlin is a nonstop destination from Toulouse Blagnac Airport. Jean- Michel Vernhes, CEO of Toulouse-Blagnac Airport, highlighted the importance of the opening of this new line, which will allow Toulouse to discover the capital of Germany, but also Berliners to discover Toulouse and our great region.
Easyjet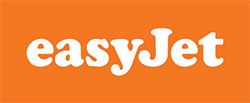 Reginald Otten, easyJet Regional Sales Director for France welcomes this new line that is fully consistent with the philosophy of increasing European connectivity.
With 3 flights per week on Tuesdays, Thursdays and Saturdays, this connection, opened all year, allows to consider business and private trips. This is the opportunity to easily spend a long weekend with family in one of Europe's most beautiful destinations.
For the record the company has 5 EasyJet bases in France, including Toulouse where three planes are based.
Visit Berlin

365/24 Berlin
Anja Mikulla, Press Relations Manager of Visit Berlin and Elizabeth Romero Villanueva, Sales Manager Vist berlin brilliantly explained us the relevance of 365/24 Berlin slogan.
Berlin is a city to stay 365 days a year and where something is happening around the clock (24h).
Whether in the field of art, culture and music, there is always something to do in Berlin! The key events are numerous in this city exploding since the fall of the Berlin Wall.
Whether you're looking for a fashionable accommodation, a cultural holiday or a quick getaway, Berlin openness is sure to amaze you and you will be far away from the clichés of the traditional German spirit.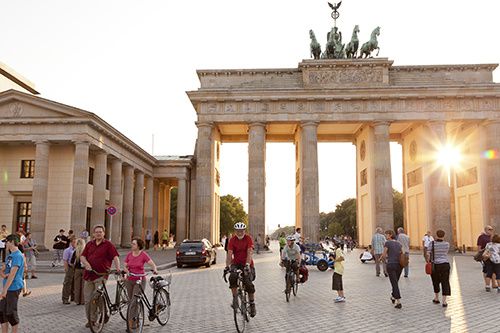 © visitBerlin, Photo: Philip Koschel
# Berlin365
Further articles will follow to present more detail this city, but to give you an idea of its atmosphere you need to know that there are 500 000 users who cycle to get around. This is undoubtedly one of the coolest capitals in Europe.
For your next visit to Berlin I advise you:
The Berlin Welcome Card will give you free transport and other benefits during your stay.
The free app available Going Local Berlin IOS or Android.

Translated by Carrie