Give It Back
Short summary
When Ella Jensen, a lonely workaholic, leaves San Diego to spend time with her terminally ill sister in Seattle, she receives a call from a urse who works at Seattle Westbridge Hospital; her sister, Lorraine, has been admitted after an "accident" happened in her house.
Lorraine's au pair and sixteen-year-old son are missing. Being diagnosed with secondary brain cancer, Lorraine's story keeps changing, making Ella question how unreliable her sister really is.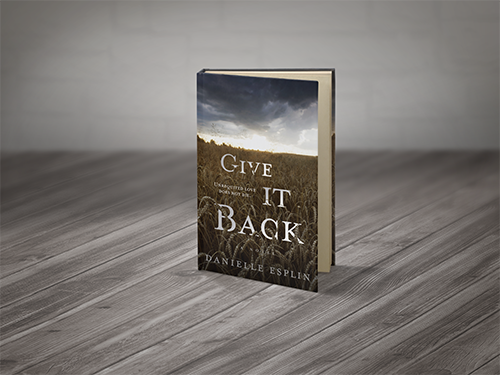 Synopsis
Give It Back follows three female characters: Lorraine, Lexy, and Ella.
Lorraine lost her husband to another woman. Having joint custody of their sixteen-year-old son, she's forced to deal with her ex-husband regularly after he betrayed her. She thought that was the worst thing that could happen to her, but soon she realizes it's just the beginning of an everlasting nightmare.
Lexy, an au pair from London, moved to Seattle to help Lorraine with her infant son, Samuel. But she didn't come for the child…she came for something else.
Ella, Lorraine's younger sister, receives a disturbing phone call on her way to the airport. Her terminally ill sister has been admitted to the hospital. Unsure of what happened, she boards the plane.
Little does she know that she'll get entangled in a mysterious investigation, and more so in the lives of everyone involved. *Ella is an independent woman who never thought of having children, but now she needs to care for her sister's infant son as she tries to unravel the mystery and the poems left in the au pair's room. She realizes not only that she won't go home anytime soon but also that she'll never look at others the same way she did before.
Danielle Esplin

Danielle Esplin is from South Africa but lives in Seattle, Washington. she moved toAmerica last year to work as a nurse au pair. Give It Back is her debut novel.
To order
Give It Back is officially available for purchase here: Give It Back (paperback)