During the month of July Filmatique will host Opera Prima Italiana, a collection of first films from directors working in the vanguard of Italian cinema.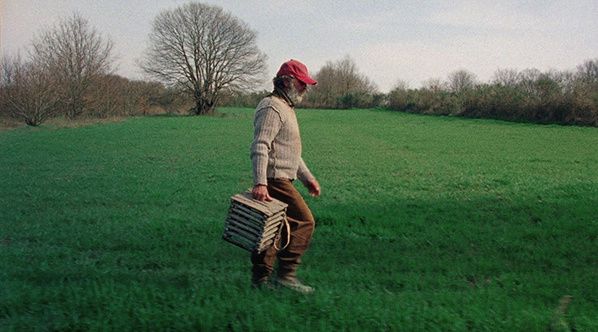 Opera Prima Italiana
Il Solengo
Outside of Rome, a group of elders gathers in a hunting lodge and recalls the life of Mario de Marcella, a man who lived in a cave for more than 60 years. Why he chose to live a solitary existence is unknown, though the men seem fond of conjecture. Those who saw him while hunting referred to him as "il Solengo"— the male boar who lives away from the pack. Some say he was crazy, others say he wasn't. They all agree, however, that he never spoke to anyone.
Il Solengo not only captures a spartan way of life rarely depicted in mainstream Italian cinema— it is a mysterious, timeless meditation on the aesthetics of absence and an investigation into the form of narrative itself. This first feature from Italian documentary filmmakers Alessio Rigo de Righi and Matteo Zoppis premiered at Rotterdam, Göteborg, São Paulo, Vienna, and both Turin and Doclisboa, where it won Best Film.