Filmatique's Spotlight on Brazil Series continues with Where I Grow Old, Marília Rocha's narrative feature film debut that premiered at Rotterdam, Biarritz and Brazilia, where it won Best Film, and Doclisboa, where it won the Jury Prize.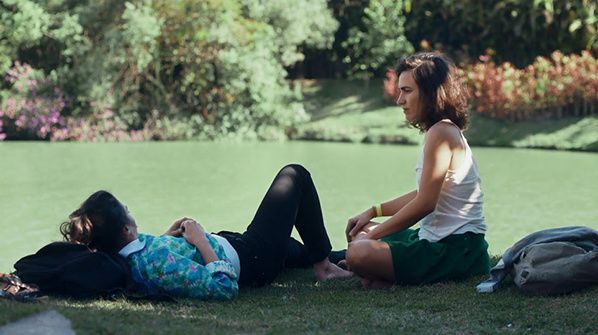 Where I Grow Old & more
Female Friendship in Belo Horizonte
Francisca is a young Portuguese woman living in Belo Horizonte, Brazil's third largest city. The arrival of an old acquaintance, Teresa, underscores Francisca's growing restlessness in Brazil— while Teresa seems determined to settle, Francisca craves her life back in Lisbon. Following their adventures in one of Brazil's lesser-seen metropolises, Where I Grow Old is a portrait of two women on the brink of adulthood and the deep bond of friendship that grows between them.
Marked by laid-back feminism and a documentarian's eye for small, subtle moments, documentary filmmaker Marília Rocha's narrative feature debut offers a lens into the economic and social issues of both contemporary Portuguese and Brazilian society through the eyes of two young women who contemplate their futures.