Two Women on the Verge in Southeast Asia
New Asian Voices Series
Filmatique's New Asian Voices Series continues with Siti, Eddie Cahyono's debut feature that premiered at Singapore, Hong Kong, Hamburg and Shanghai, where it won Best Screenplay.
To watch our current releases click here. Membership required.
FLMTQ membership is $4.95/month. First month free.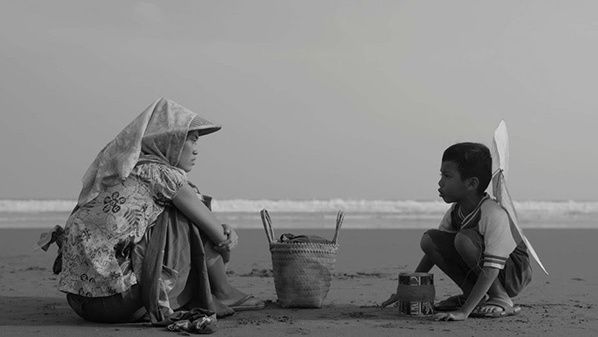 Copyright Siti, Eddie Cahyono (2014)
Synopsis
Siti is a young mother living in small town in Indonesia. After her husband was gravely injured in a fishing accident, Siti has become the sole bread-winner in the household— beachside crab-cracker vendor by day, karaoke entertainer by night. As economic pressure dovetails into Siti's trauma of having witnessed her husband's accident, she becomes a woman on the verge of a breakdown.
Eddie Cahyono
Eddie Cahyono's vivid black-and-white portrait of an ordinary Indonesian woman transforms a symptom of economic hardship— the need to hold two jobs— into a mise-en-abîme of the schizophrenic relationship between a corrupt, oppressive society and its citizens.