Mimosas opens at Anthology Film Archives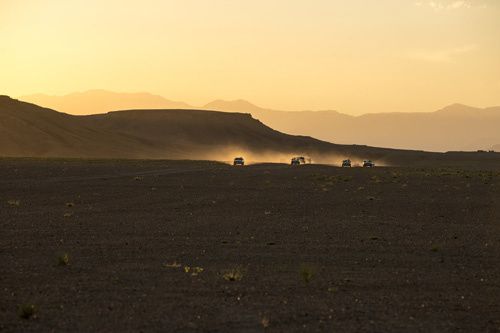 credit photo Mimosas, Oliver Laxe (2016)
A mysterious caravan travels deep into the Moroccan desert, toward the Atlas Mountains, escorting an elderly sheik to the village where he was born.
His last wish is to be buried with his loved ones. But death does not wait. Without their leader, the company grows fearful. At the foot of a mountain pass they refuse to continue, entrusting the body to two men who agree to carry on and bring it to its final destination.
Shot on 16mm, Oliver Laxe's spellbinding second feature premiered at Cannes' Semaine de la Critique and Cairo, winning Best Film at both. Mimosas begins its US theatrical run Friday, April 14th at Anthology Film Archives.