Agreement between the Network Manager and the SESAR Deployment Manager
A cooperation agreement between the EUROCONTROL Network Manager and the SESAR Deployment Manager (SDM) has been signed by Frank Brenner, the Director General of EUROCONTROL, Joe Sultana, the Director Network Manager, and Massimo Garbini, the Managing Director of the SESAR Deployment Alliance.
It was agreed that the NM and the SDM would cooperate on the development, maintenance and execution of the SESAR Deployment Programme, ensuring coherence with the Network Strategy Plan, the Network Operations Plan, the European Route Network Improvement Plan and the central Air Traffic Flow Management function.
Joe Sultana commented "The Network Manager is vital in making sure that the SESAR Deployment Programme will be implemented smoothly and effectively across the Network. This Agreement reflects and supports the practical working relationship between the NM and the SDM – something that will help improve the performance of European Aviation".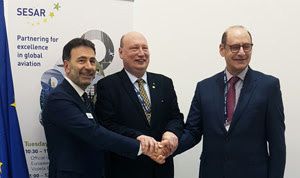 From left: Massimo Garbini, the Managing Director of the SESAR Deployment Alliance, Henrik Hololei, the Director-General for Mobility and Transport (DG MOVE), and Joe Sultana, the Director Network Manager. credit photo Eurocontrol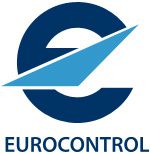 Source: Eurocontrol