Red ranges continue with your event Sunny Monday. At the time of the summer laying, red goes from the revolution to a blazing tone and became an ardent time of a song.
Red revolution

Revolutionary
Red is often associated with the revolution, as in France the Phrygian cap which can be adorning a tricolor badge.
We will celebrate on July 14 the famous Bastille day, where red has been strong as in the revolt of red caps.
Flamboyant
Flamboyant flag, flaming red is very present in the field of varnishes, lipsticks. It immediately stands out and illuminates the faces. It is a very active summer color.
It is interesting to see that it is now widely used in the design of household appliances, which become decorative objects that no longer put inside the closets, but are part of the atmosphere of the house.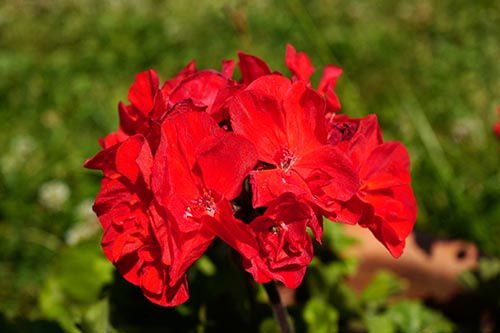 Ardent
Red Hot is of course a famous song of Axelle Red (Belgium singer) who could have been the sponsor of the challenge Sunny Monday for July.
The fiery red goes with the color of hair just like the flowers, which then illuminate the garden.

Translated by Carrie